Which characters can you play in the ARMS open beta starting May 26th?
ARMS, the upcoming motion control-fuelled fighting game, has the first of two open online multiplayer mode betas kicking off next weekend (the 26th, 27th and 28th of May) with another one the following weekend. And, if you plan on playing in it, you may want to know which characters will you be able to play in the ARMS beta? Because, of course, not every character will be available.
Don't worry, though, as Nintendo is making sure you have enough choice so your participation in the open beta is fun for you. That's why there will be seven out of the ten currently revealed playable ARMS characters up for grabs.
These seven are Spring Man, Ribbon Girl, Master Mummy, Ninjara, Mechanica, Min Min, and Helix.
As for the ARMS open beta, they're calling it the 'Global Testpunch', and it will kick off in North America on Friday, May 26th. It opens up to players around the rest of the world on May 27th, then continues through Sunday, May 28th.
The following weekend is the same, with North America getting access to it on Friday June 2nd, and the rest of the world on June 3rd to June 4th. (Although I will never understand why Nintendo thinks North American players are more important than the rest of the world?)
And, if you want to know more about ARMS before you buy it, Nintendo has an excellent 22 minute long  'Everything You Need To Know' video out. Watch it below.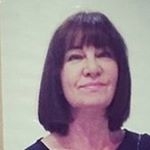 Latest posts by Michelle Topham
(see all)