The official Eurovision Song Contest channel on YouTube has put together a short video of all the countries that are in semi-final 1 of the Eurovision Song Contest 2015. Which is great. Particularly if you are like me. Obsessed with the 2015 Eurovision Song Contest, yet have a memory like a sieve when it comes to retaining important facts about it.
Plus, not only did the ESC YouTube channel produce a nice video of all the countries in semi-final 1 of Eurovision 2015, they've given you a quick listen to their songs as well, so you can refresh your memory.
So, who are the countries in semi-final 1, just in case you don't want to spend six minutes and a bit of your life watching the video?
Here's the list:
Armenia
Belgium
Estonia
Finland
Greece
Hungary
Moldova
Now, honestly, I'm not a big fan of the music at Eurovision 2015, as I think it's one of the weakest groups of songs we've seen at Eurovision in years. That being said, there are nine in this group I think are decent songs (and five I really like), although most of my favorites are in semi-final 2. So, I am hoping all nine do get through to the final.
The nine? In alphabetical order, and not ranked.
Albania, Belarus, Denmark, F.Y.R. Macedonia, Georgia, Romania, Russia, Serbia and The Netherlands.
How about you?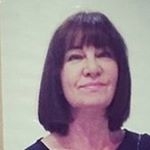 Latest posts by Michelle Topham
(see all)