Want to know which countries are in semi-final 2 of the Eurovision Song Contest 2015, now you know who is in Eurovision semi-final 1? Here are the 17 countries participating, in this handy video from the Eurovision Song Contest's official YouTube channel, along with a reminder of how each song sounds.
And, just in case you don't want to listen to the video (you should, you can hear a snippet of each of the songs), here is the list of all 17 countries participating in semi-final 2 of Eurovision 2015.
Israel
Lithuania
Malta
Poland
Portugal
San Marino
Slovenia
Sweden
Switzerland
Sadly, because of the way the semi-final placements are decided at Eurovision (in a televised drawing where countries are drawn out of five different 'pots' for each semi based on past voting), it can mean we end up with an incredibly unbalanced year as has happened this year. With most of the weakest songs in semi-final 1, and most of the strongest in semi-final 2.
Oh well. Let's hope voters have enough sense to make sure all the stronger songs stay in.
As for my favorites in semi-final 2? Azerbaijan, Cyprus, Czech Republic, Iceland, Ireland, Israel, Latvia, Malta, Montenegro, and Norway.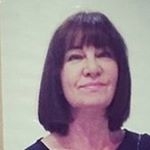 Latest posts by Michelle Topham
(see all)