Eurovision 2015 officially kicks off today in Vienna with the first rehearsals for some of the contestants representing their countries. I spent part of my weekend relistening to the songs that will be in semi-final 1 on May 19th, just to see if I could come up with a list of the ten countries that will advance to the Eurovision 2015 Grand Final from semi-final 1.
Just my predictions you understand as, heaven knows, nobody knows for sure how the Eurovision audience will vote on the night itself.
Here though are the 10 countries I think will make it through to the Eurovision Grand Final from semi-final 1 on May 19th. You, of course, may think differently.
Advertising
Albania – Elhaida Dani with 'I'm Alive'
Belarus – Uzari and Maimuna with 'Time'
Denmark – Anti Social Media with 'The Way You Are'
Estonia – Elina Born & Stig Rästa with 'Goodbye to Yesterday'
F.Y.R. Macedonia – Daniel Kajmakoski with 'Autumn Leaves'
Advertising
Georgia – Nina Sublatti with 'Warrior'
Moldova – Eduard Romanyuta with 'I Want Your Love'
Romania – Voltaj with 'De la Capăt'
Russia – Polina Gagarina with 'A Million Voices'
Serbia – Bojana Stamenov with 'Beauty Never Lies'
And, no, these aren't all my personal favorites. Just the ones I think we'll see on that Grand Final stage on May 23rd.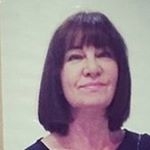 Latest posts by Michelle Topham
(see all)