When it comes to buying the Steam Deck, one of the first questions many gamers are asking is which is the best Steam Deck to buy?
After all, with three options — low-end, mid-range and premium — the cost of a Steam Deck differs by up to $250, depending on the one you ultimately choose.
For me when considering the best Steam Deck to buy, however, it all comes down to storage and not to the other extras the mid and premium models offer.
In other words, how much storage do I get on the base model versus how much I would get if I kicked in an extra $130 and went for the mid-range model, or $250 extra and just went all-in?
Which is the best Steam Deck to buy depends on the storage you think you will need
The stats for the three Steam Deck models are as follows:
$399 buys you a Steam Deck with 64 GB eMMC memory and a carrying case. That's it.
$529 grabs you a device with 256 GB NVMe SSD, which right away is faster storage. It also comes with a carrying case, and an exclusive Steam Community profile bundle. (whatever on the last one, but that's just me)
$649 gives you a 512 GB NVMe SSD, (the fastest storage), premium anti-glare etched glass, an 'exclusive' carrying case, an 'exclusive' virtual keyboard theme (whatever) and the aforementioned exclusive Steam Community profile bundle.
Looking at all three options then, and it is still all about storage for me. Both speed and amount.
Steam Deck — low end
If you look at option 1 ($399), you get a basic Steam Deck model with only 64 GB eMMC memory.
It isn't as fast as the options in the two higher end models and, even if you add a 256 GB microSD (another $50 or so for a decent brand), the memory might be slightly more than the next model up for about $80 less, but the Steam Deck will still be slower.
(Update: According to Valve's Gabe Newell, you cannot add a microSD card in addition to the 64 GB eMMC memory, but have to replace the eMMC with an M.2 2230 SSD as the slot is internal. That means an additional $200 or so just to get a total of 512 GB on the basic drive. The same memory as on the premium model, but you would have spent close to the same amount without any of the extras. Your Steam Deck would still be slower than the mid-range or premium models).
Steam Deck — mid-range
As for option 2 ($529), yes, it has a 256 GB NVMe SSD, which immediately makes it faster.
You could upgrade it with an M.2 2230 SSD for an additional $200, causing you to spend a total of $729 for 512 GB of storage. That would make the mid-range more expensive than the premium model for less extras, and with a drive that is slower than the device's original NVMe SSD.
As it also appears, if you do replace the SSD, you will void the Steam Deck's warranty, for most people going the replacement route probably isn't the best idea anyway. (Article continues below…)
Steam Deck — premium version
If you want the most storage you can get on your Steam Deck, you should go for the premium version.
For $649, you already get the 512 GB without having to replace the original drive with an internal M.2 2230 SSD. You also get the extras, and you don't void your warranty by replacing the original drive.
With the premium version of the Steam Deck, you will have enough storage to download 10-15 AAA games, plus a few smaller ones, and with the storage speed you will probably want to have when you are away from home, or just relaxing on the couch away from your usual gaming PC.
For me, the premium version is what I would go for (although I am waiting to order until the Steam Deck has been released and full reviews are in).
After all, as I have experienced every time I have bought a PC with less storage capacity than I would like, it has quickly filled up and negatively affected my gaming pleasure.
The same is likely to happen with the Steam Deck for many.
Especially when you consider many serious gamers have hundreds of games in their Steam library, many of which they play often.
You can currently pre-order the Steam Deck here.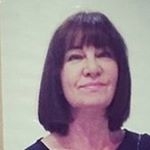 Latest posts by Michelle Topham
(see all)