If you're one of those avid Netflix watchers, there are a few movies and TV shows you should probably watch in the next few weeks, as they may be leaving Netflix in December, 2015. If they are, they will disappear throughout the month, but with a huge chunk of shows disappearing on December 1st.
TV shows and movies leave Netflix, of course, due to licensing agreements, with longer agreements costing the service much more money. So, if they're not some of the most popular shows and movies watched, Netflix just doesn't bother renewing their licenses.
Here are all the TV shows and movies that could be leaving Netflix in December, 2015. Unless, of course, they decide to renew some of the licensing agreements on some of them. You've got five days before the first batch goes. Get watching.
Leaving December 1st
All About Eve (1950)
The Avengers: Earth's Mightiest Heroes: Season 1 (2012)
Batman Begins (2005)
Beverly Hills Cop III (1994)
Brian's Song (1971)
Brian's Song (2001)
The Brothers Grimm (2005)
The Burbs (1989)
Cop Land (1997)
Damien: Omen II (1978)
The Dark Crystal (1982)
Employee of the Month (2006)
Forces of Nature (1999)
Get Low (2009)
The Great Escape (1963)
The Guardian: Season 1-3
The High and the Mighty (1954)
The Hustler (1961)
Insomnia (2002)
Juice (1992)
K-19: The Widowmaker (2002)
Labyrinth (1986)
Last Night (2010)
Left Behind II: Tribulation Force (2002)
Left Behind: The Movie (2000)
Left Behind: World at War (2005)
Modern Problems (1981)
My Best Friend's Wedding (1997)
Necessary Roughness (1991)
The Omen (1976)
Omen III: The Final Conflict (1981)
The Paw Project (2013)
The Pink Panther 2 (2009)
R.L. Stine's Mostly Ghostly (2008)
R.L. Stine's The Haunting Hour: Don't Think About It (2007)
Shrink (2009)
Silence of the Lambs (1991)
Soapdish (1991)
Trek Nation (2011)
Two Can Play That Game (2001)
Leaving December 4th
Mickey Mouse Clubhouse: Road Rally (2010)
Leaving December 6th
360 (2011)
The Oogieloves in the Big Balloon Adventure (2012)
Leaving December 9th
C.O.G. (2013)
Leaving December 10th
Ultimate Spider-Man: Season 2 
Leaving December 11th
The Avengers: Earth's Mightiest Heroes: Season 2
Rescue Me: Season 1-7
Leaving December 12th
Why Did I Get Married? (2007)
Leaving December 13th
How to Build a Better Boy (2014)
Thor & Loki: Blood Brothers (2011)
Leaving December 15th
Bridget Jones: The Edge of Reason (2004)
Leaving December 17th
Underclassman (2005)
Leaving December 21st
Red Hook Summer (2012)
Leaving December 24th
Una Noche (2012)
Leaving December 30th
Bronies: The Extremely Unexpected Adult Fans of My Little Pony (2013)
And, if you don't get to watch your favorite TV show or movie before it disappears off Netflix, do check with Allucee, as they track more than 500 video and streaming services, so should be able to tell you where else you can watch them. Sometimes even for free.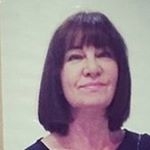 Latest posts by Michelle Topham
(see all)