Which movies did director Duncan Jones watch before he started filming 'Warcraft: The Beginning'?
Warcraft: The Beginning director Duncan Jones sat down with Entertainment.ie recently, where he talked about what it was like making his first big budget feature. Especially what it was like when it came to using the huge amounts of Warcraft lore and language that has been enthralling gamers for years.
"Did you find that creatively inhibitive?", asked Entertainment.ie.
"It's like going in cooking in someone else's kitchen, with their food. And you don't know if they're vegetarians or not," said Jones. He went on to add, "Well, it's a challenge, but it's actually a challenge I was excited about."
The fact that he has been a huge fan of Warcraft for years definitely helped, especially when there was so much he loved about the game and he felt like those things were probably what the Warcraft developers were proud of too.
Jones said he knew that was the case when he went into meetings with Blizzard, the game's developer, as it was obvious he and they were "on the same page".
But did Duncan Jones watch any fantasy films during pre-production to give him an idea of what direction he wanted to go in, or what he wanted to do with the film?
"Obviously, Lord of the Rings looms large over any fantasy film," Jones said. "Peter Jackson did such an amazing job of setting the bar, and the expectations of what a big fantasy film can be. We tried to make our own path, but knowing that that was the gorilla in the room, that's what you kind of aspire to — making something that has that sense of reality and bigness and vitality."
But it wasn't just Lord of the Rings Jones was taken with, as he was watching another director's movies as well. Movies you may not think might be any help when it comes to creating a vision for a big fantasy feature? Which movies were they? Watch Duncan Jones explain in the video below.
As for Warcraft: The Beginning, it is sadly getting slammed by gamers, moviegoers and critics alike with currently only a 36 at Metacritic based on 12 critics. A shame, as Jones obviously had a lot of love for the project.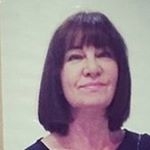 Latest posts by Michelle Topham
(see all)