Austria now has 10 acts and 10 songs announced for its Eurovision 2016 national final Wer Singt Für Österreich ('Who Sings For Austria'). The winner will be chosen on February 12th in the grand final. The lovely Eurovision 2015 host Alice Tumler and equally lovely Andi Knoll will be the presenters.
Unlike in 2015, though, other than one duo — Celine Roscheck and Farina Miss — it's just solo acts for Austria's Eurovision national final it seems this year.
As for the songs, while there isn't a truly terrible song among them, Austria seems to be struggling again with Eurovision, like it has done almost every year in the last couple of decades except for Conchita Wurst's year. In fact, there is only one song I would say grabbed me because at least it's a little bit unusual. That's Bella Wagner's 'Weapons Down'.
Unfortunately, 'Weapons Down' is not a Eurovision style song, so it is doubtful it would work too well in the competition itself.
The rest of Austria's potential Eurovision song choices, though, are sadly bland and quite weak songs, with not one that stands out as a song that could even get Austria through to the final. Let alone win.
My prediction, unless whichever song wins Wer Singt Für Österreich on February 12th gets a completely new arrangement and some major staging to give it a bit more umph, 2016 may be Austria's year stuck in the Eurovision semi finals again.
You can listen to the 10 songs in their entirety at ORF and, yes of course, you may think differently.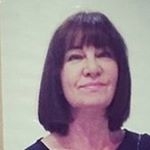 Latest posts by Michelle Topham
(see all)