Which secret changes in the Minecraft 1.12 update did you know about?
If you are ever looking for Minecraft tutorials, or Minecraft videos that go into depth about teeny tiny details of the game you had never thought about before, the person to subscribe to is British YouTuber Xisumavoid.
He has released a ton of videos over the last few years showing how to make or build things in Minecraft, as well as a cool series of videos called 'Do You Know Minecraft?' about things you may have overlooked.
In the series, he looks at aspects of Minecraft that are so unusual few people know about them, or at changes that have recently been made in updates to the popular game.
Today's 'Do You Know Minecraft?' video is one of those 'recent changes' videos and, I think, is one of the best Xisumavoid has done. Because it covers 15 secret changes in the Minecraft 1.12 update just released today.
Changes in the game you may not be aware of yet and, once you get playing, could definitely affect your gameplay.
One of those changes, of course, is the parrot juke box change. The one where, when you put a record in a juke box, any parrot standing in a five block radius starts to dance. It's cute.
Related: Five incredibly nice Minecraft YouTubers to subscribe to
Another secret change in Minecraft 1.12 is you now actually walk backwards when you walk backwards.
What the heck does that mean, you might be asking?
Remember how walking backwards actually used to be that weird way of 'walking sideways' when viewed in third person? Well, not any more. Now you go back as straight as a Minecraft arrow.
My favorite secret change in Minecraft 1.12, though, is yet another one with parrots.
Because now they mimic mob sounds of any mob that happens to be close by, as well as follow them around. Scary in some respects depending on what you're doing, but also fun to watch.
For all 15 secret changes in Minecraft 1.12, check out Xisumavoid's video below. And, if you really like that nitty gritty, in-depth, learn everything you can, slightly obsessive way of playing the game, subscribe to him as he's like that too.
And I'm obviously still a bit of a noob at Minecraft, or just seriously not paying attention as, with these 15 secret changes in the Minecraft 1.12 update, I only knew about four of them.
How about you?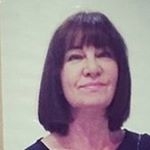 Latest posts by Michelle Topham
(see all)