Iveta Mukuchyan was announced as the artist who will represent Armenia at the Eurovision Song Contest 2016 in Stockholm, Sweden back in October. But a song had not yet been chosen. Now Mukuchayan says she has chosen the song she will sing, and that it came down to two amazing songs. One from Sweden and one from Armenia.
"We received like 300 songs from all over the world. And I feel very very honoured and I'm so thankful to everyone, because there were also very famous producers who sent me songs.
We received songs from the States, from Canada, from Sweden, from Armenia, from Belgium, from Germany, actually from almost everywhere. We had great songs. Amazing songs. And it was really hard to decide which one we should choose".
Mukuchayan went on to explain that, after listening to every song, she and her entire team sat down and gave an opinion on each song, as she felt like it was important that everybody get their say.
"The two favorites, one is from Sweden and the other one from Armenia. I won't tell you which one we chose. Yeah, but these two songs were really really great. And it was really hard to decide".
Mukuchayan says, though, that the song she will be singing at Eurovision is one she feels comes directly from her heart so, in retrospect, it was the only song she could have chosen.
As for when we will get to hear the song Iveta Mukuchyan will be singing for Armenia? There isn't a fixed date yet, but she did say we will get a double surprise as the chosen song will be released along with the music video for it.
Watch Iveta explain all about her song and the process of choosing it in the video below.
Personally, I'm extremely curious to find out which song she will sing, as Armenia has had some fabulous entries in the past, and she has a gorgeous voice. With the right song, she could be in for a real chance of winning for Armenia.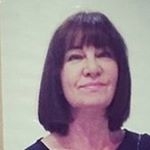 Latest posts by Michelle Topham
(see all)