Every day, Big Fish Games puts an older game on sale for just $2.99. While most of these games can be an excellent buy, today's sale game 'Whispers' is not one of them. In fact, so truly awful is Whispers, it's probably the worst hidden object game ever and one reason why I had to write this quick review. After all, if I can prevent just one person wasting their money on this truly atrocious game, it will be worth it.
Lame Story
In Whispers, you play as a Phd student, Charlotte Davis, who while out in the field one day doing research at an old military cemetery is captured by an evil sorcerer and has her soul taken away.
Now you must spend the next two hours (because that's how short the game is) escaping the clutches of the sorcerer and with the help of another captured soul also being tormented by the evil man, get out of the sorcerer's home and back into your own body. Seriously, the story really is that lame.
Gameplay of Whispers
While the storyline of Whispers is bad enough, the gameplay is even worse. Hidden object scenes are incredibly dark, which makes finding the objects you need very difficult. Some objects are small and badly drawn, so you'll spend ages looking for something that doesn't even look like the thing it's supposed to be. Some are even labelled one thing and are actually something else completely different – a 'frog' is actually a 'butterfly', for instance.
As if the HOG scenes aren't bad enough, however, there's also an annoying spirit that pops up every few minutes and talks. And talks. And talks. All you want to do is get rid of the stupid thing but, no, it keeps on going.
The only thing I do have to say in the game's favor is I don't understand many of the negative comments on Big Fish Games about 'grammar or spelling problems'. In fact, as the developers, Infernal Brothers Studio, are French, I was surprised how good their English grammar and spelling was, with actually very few mistakes.
Would I Recommend Whispers?
If you've never played a HOG before, maybe? If you're buying a game for a child that's never played a HOG before and wants a short game to start with. Meh…..probably not, as the darn game is so dark it would put her off HOGs for life.
All in all, the only thing I can say about Whispers is, even at $2.99 it's no bargain. Free and it wouldn't be either.
If you don't believe me, watch the Whispers video trailer before. It's amazing Big Fish Games ever agreed to sell it.
Of course, if you absolutely must buy Whispers, it's on sale on Big Fish Games for $2.99 for the next 24 hours. Just don't say I didn't warn you.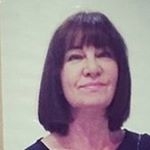 Latest posts by Michelle Topham
(see all)