If you enjoy a good coming-of-age movie, I'm all but betting you'll love 'White Bird in a Blizzard', a new thriller due to be released in the US on October 24, 2014. In the run up to its release, the official video trailer for White Bird in a Blizzard was uploaded to YouTube today and, just like the critics have said it is, this movie looks spectacular — although more than just a little bit dark.
White Bird in a Blizzard tells the story of Kat Connor, a girl whose mother suddenly disappears. While, of course, realizing her mother is no longer around, Kat doesn't seem to care that much until, on a break back home from her first year at university, she suddenly realizes how she handled her mother's death wasn't normal and that it's time she tried to figure out what happened to her.
The movie stars Eva Green, Angela Bassett, Christopher Meloni, Gabourey Sidibe and Shailene Woodley as Kat.
While the film has been given decent reviews by most critics so far, since its debut at the Sundance Film Festival, what I'm really interested in here are the performances by the two female leads — Eva Green and Shailene Woodley.
Shailene is already being lauded by some critics as giving a performance far beyond her young years and Eva Green is always incredible, so that's to be expected here as well.
That's why it's going on my list as one of my 'Must Watch Movies of 2014'.
You can see the White Bird in a Blizzard official trailer below. Like I said, spectacular.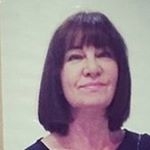 Latest posts by Michelle Topham
(see all)