Oh God, I really want to see this. 'Who Am I: No System is Safe'. It's director Baran bo Odar's new cyber-crime film and it looks spectacular.
'Who Am I: No System is Safe' (German title – Who Am I – Kein System ist sicher), tells the story of Benjamin (Tom Schilling) a computer geek and hacker who does nothing with his days but sit behind his computer screen wishing he had friends, style and, yes, a life.
Then he meets Max (Elyas M'Barek), who is loud, outgoing, a daredevil and, in Benjamin's eyes at least, a 'winner'. He is everything Benjamin wants to be.
The problem is, when the person you meet isn't quite who you think, and you are following instead of leading, you never have control in where you're going.
That's what Benjamin discovers when Max persuades him to use his computer skills to help form a group of hackers — a group that starts to hack systems Benjamin alone would never touch.
Soon Europol is after them, and Benjamin begins to understand what a huge mistake he's made.
Cyber-crime? No, it doesn't pay.
Watch the video trailer for 'Who Am I: No System is Safe'. Now doesn't that look cool!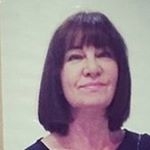 Latest posts by Michelle Topham
(see all)