NOTE: There are spoilers in this article, so do not read on if you hate not being surprised.
Just about my favorite anime of all time is Sekaiichi Hatsukoi (along with Junjou Romantica, which was also written by the same mangaka).
It was my gateway drug into Boys' Love anime and manga, primarily because I was so enamoured of all four Sekaiichi Hatsukoi couples I watched the anime through three times back-to-back.
After all, all the men in those four Sekaiichi Hatsukoi couples are absolute hunks, some of the most interestingly written characters in anime and manga, and hilarious to boot.
If you're a newbie to the world of Sekaiichi Hatsukoi though, or just starting watching the anime series or reading the manga, and wanting to be sure you don't become confused about who is dating who, here is the answer to the question who are the four couples in Sekaiichi Hatsukoi, and how did they meet each other?
Who are the four couples in Sekaiichi Hatsukoi?
Sekaiichi Hatsukoi couple #1 — Ritsu Onodera and Masamune Takano
The main couple in Sekaiichi Hatsukoi is Ritsu Onodera and Masamune Takano. Onodera and Takano met in high school when Onodera confessed to Takano, his senpai who was 3-years-older than him.
After the pair started having sex, however, Onodera asked Takano how he felt about him. Takano laughed because he thought it was funny Onodera even asked if he had feelings for him, because of course he did.
Unfortunately, Onodera thought that laugh meant Takano was making fun of him so, devastated, he left school, disappeared from Takano's life, and finished his education in England.
10 years later, Onodera begins working for Murakawa Publishing in Tokyo and discovers, while his new boss has a different last night than when he knew him in high school, he is still…Takano.
And… Takano is still in love with Onodera a decade after they first met, and determined to make him say he loves him back.
RELATED: Does Takano end up with Onodera in Sekaiichi Hatsukoi?
Sekaiichi Hatsukoi couple #2 — Shouta Kisa and Kou Yukina
Shouta Kisa and Kou Yukina are the second couple in Sekaiichi Hatsukoi.
These two men meet when Kisa notices the gorgeous Yukina working at a bookstore, and immediately falls in love with him.
But it is when Yukina comes across Kisa in a coffee shop, and first sits with him then kisses him, that Kisa begins to open up to the bookstore clerk/university student.
It is after Yukina saves Kisa from a stalker ex-boyfriend Kisa realizes he might like this guy a lot more than he thought.
Soon the two are going out although Kisa, with his lack of self-confidence, can't quite make himself believe the incredibly handsome Yukina loves him as much as he loves Yukina.
Sekaiichi Hatsukoi couple #3 — Chiaki Yoshino and Yoshiyuki Hatori
Yoshiyuki Hatori is the editor and chief of Murukawa Publishing's Emerald Magazine, as well as the editor in charge of mangaka Chiaki Yoshino.
The pair have known each other for many years as they grew up as childhood friends, but it is only recently that they have also begun to date.
Yoshino is quite immature for his age, while also being irresponsible about getting his manga manuscripts finished on time.
Meanwhile, Hatori is the one constantly having to chase Yoshino down in his role as editor, while also making sure he gets a proper night's sleep and eats a decent meal. A meal Hatori often cooks.
In some respects, even though they are around the same age, Yoshino is a child and Hatori acts like a middle-aged man.
All in all, though, despite their disagreements, the pair really do love each other.
Sekaiichi Hatsukoi couple #4 — Takafumi Yokozawa and Zen Kirishima
Takafumi Yokozawa went to university with Masamune Takano where they were lovers for a short time.
But, when Takano told Yokozawa their relationship had been a mistake, the pair went back to being close friends with Yokozawa still hoping Takano would eventually change his mind and get back together with him.
Nowadays, they are both working at Murukawa Publishing, but end up in an argument when Takano tells Yokozawa in no uncertain times he would never date him again, as he would always be in love with Onodera.
And that's when Yokozawa goes out drinking to drown his sorrows, and wakes up in a hotel room with Zen Kirishima — the editor of Japun magazine at Marukawa Publishing.
It seems the two men may have slept together but, being drunk, Yokozawa can't be sure.
Kirishima, however, is making it obvious he wants to spend as much time with Yokozawa as possible, even taking him home and introducing him to his young daughter.
Soon Yokozawa finds himself being swayed by the ever cheerful Kirishima, while not always understanding what is going on.
And now you know a little more about the four main couples in Sekaiichi Hatsukoi. You will learn more, of course, the more you allow yourself to become enamored of all of them. Like me.
Both seasons of Sekaiichi Hatsukoi are now streaming via Funimation.
RELATED: How to watch Sekaiichi Hatsukoi TV anime, OVAs and movie in the correct order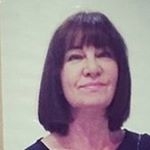 Latest posts by Michelle Topham
(see all)