Finally, it has happened. For over 50 years, we have had to call the women in James Bond movies 'Bond girls'. As of 2015, this has changed. Now the women in 'Spectre', the latest James Bond film are known as 'The Bond women' or 'The Women of Spectre'. Isn't that nice.
As for the women of 'Spectre', there are four of them French actress Lea Seydoux, Italian Monica Bellucci, Brit Naomi Harris who is actually not a 'Bond woman' per se, but instead plays the part of Eve Moneypenny, and Mexican Stephanie Sigman.
And, yes, they are all gorgeous. And, yes, three of them, are 30 years old or older — Seydoux (30), Bellucci (50) and Harris (38).
Watch Vanity Fair's video featuring two of the Bond women, Seydoux and Bellucci, below, and also listen to what Daniel Craig, James Bond himself, has to say about working with them.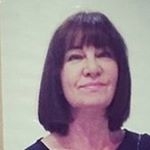 Latest posts by Michelle Topham
(see all)