When you're in actor in a TV series that ends a season on a cliffhanger, you are not supposed to tell anyone what happens to your character if they are, in fact, involved.
Of course, this meant nothing to British actor Kit Harington who plays Jon Snow in the massively successful Game of Thrones, as he confessed to Jimmy Fallon this week.
Harington was appearing as a guest on The Tonight Show Starring Jimmy Fallon, and they got talking about his character Jon Snow still being alive.
It turns out, when Harrington was told by the writers of Game of Thrones that he would still be alive in the next season of the show, he was also told he could not tell anyone.
"You can't tell your mum, you can't tell your dad, you can't tell your brother, you can't tell your friends, non-one knew".
"You didn't tell anyone?" asked Fallon.
"I told mum and dad straight away," responded Harington with a poker straight face. "No-one else knew….well….my girlfriend knew…A few people knew quite quickly", he said, laughing. "They're all very trusted people.But, no member of the public, no stranger…well, that's not actually strictly true."
Kit Harington then went on to tell the story about how he got stopped for speeding and, in order to get out of a ticket, he told the policeman that stopped him that, yes, Jon Snow is still alive.
Watch Kit Harington on The Tonight Show in the video below. And remember, if you ever meet that man, never, ever, ever tell him anything you don't want anyone else to know.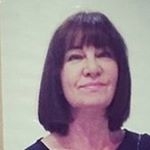 Latest posts by Michelle Topham
(see all)