Singer and actress Hilary Duff appeared on The Ellen DeGeneres Show this week, where Ellen quizzed her about her type when it comes to men she would like to date. It turns out Duff has a huge crush on someone you might not expect.
The segment started with Ellen telling Hilary Duff she was going to show her two celebrities at a time, Duff had to pick the one she would rather date, then Ellen would give her another option and another and another. She then had to keep narrowing it down until she came up with the guy she would like to date the most.
Problem is, it turns out the first guy Ellen popped up on the screen ended up being the one Hilary Duff had a huge crush on. So much so he beat out men like Colin Farrell, Leonardo DiCaprio, Orlando Bloom, Justin Bieber, Harry Styles, Drake, Ed Sheeran and Nick Jonas.
Who was he? Britain's Prince Harry. Because, apparently, Hilary Duff has a thing for redheads.
Watch Hilary Duff choosing the man of her dreams in the video below. And, yep, she's very cute while doing it.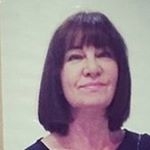 Latest posts by Michelle Topham
(see all)