Legendary American actress Jane Fonda was on The Ellen Show this week, where she participated in one of Ellen's Q&A sessions.
During it she was asked which movie she wished she hadn't turned down (Dr. Zhivago), what was her most cherished possession (her dog), and who did she think was the most beautiful woman alive? (Jennifer Lawrence).
Fonda also apparently thinks legs are the sexiest part of a man – but only if they don't have a lot of hair.
As for who Jane Fonda thinks is the sexiest man alive. Watch the video to find out. It might surprise you. It did me.
And, yes, Jane Fonda will be 77 in three days and she is stunning.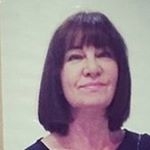 Latest posts by Michelle Topham
(see all)