Astrid Bergès-Frisbey is popping up all over the internet in the last couple of weeks. But, for most people, when they hear the name they have no idea who she is.
In fact, Astrid Bergès-Frisbey is a Franco-Spanish actress, and one who you have probably seen in at least one film and remembered her face ever since. That's because she is stunningly and ethereally beautiful. Whether you know her name or not.
While she has starred in a number of popular French films (Juliette, for one), and a couple of Spanish films (El Sexo de los Ángeles might ring a bell?), Astrid Bergès-Frisbey is more known by anyone not living on the European continent for her role as the mermaid Syrena in the 2011 American film Pirates of the Caribbean: On Stranger Tides.
(Watch her scenes in the movie in the video below).
She is also hitting US movie theaters in coming weeks in the new independent movie 'I Origins', which she stars in with Michael Pitt, so it is very likely you will start hearing about her a lot more.
As for why Astrid Bergès-Frisbey is so beautiful?
Her father is Spanish, her mother is French-American and, I would say, between the two of them they have some exceptionally wonderful genes.
Astrid also has that wonderful European elegance and charm to her people born outside Europe often lack.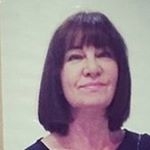 Latest posts by Michelle Topham
(see all)