Who was Lucy Voden? And why is she on the top of Google search today. For most of you, you know Lucy Voden, you're just not aware you do, because you've grown up with her as part of pop culture. Lucy Voden was "Lucy in the Sky with Diamonds", the muse for John Lennon's famous song.
Sadly, Lucy Voden died last week in a London hospital of lupus, a disease she had suffered from for more than five years. But if Lucy Voden is "Lucy in the Sky with Diamonds", why do most of us not know who she is and how did she become so infamous?
In the mid 1960s, when John Lennon was working on songs for a new album, "Sgt. Pepper's Lonely Hearts Club Band", his son Julian, age 4, came home with a picture he had drawn at school. On the picture was a little girl, surrounded by stars. When John Lennon asked Julian who it was, his son replied "It's Lucy, in the sky with diamonds" and, thus, the famous song was born.
At the time, Lucy O'Donnell, Lucy Voden's maiden name, was Julian's close friend.
After the song was released and became so iconic, Lucy Voden didn't tell anyone she was "Lucy in the Sky with Diamonds" until she was in her teens, when she told some friends at school. Not only did they not believe her, but they told her the song was about drugs (LSD – Lucy, Sky, Diamonds) so Lucy didn't talk about it again.
A few years ago, a BBC Radio interview exposed Lucy Voden as the famous "Lucy in the Sky with Diamonds" and the face, and the woman, behind the song became known.
Unfortunately, by this point, Lucy Voden was suffering from lupus, a debilitating connective tissue disease that causes the body to attack its own organs and tissue. With treatment, most people can live normal lives but, for Lucy Voden, the treatment wasn't very effective.
Lupus is a devastating disease, with scientists not even really sure why some people get it and some don't. Some now believe it is set off by environmental factors, some do not. What's certain though is that something goes wrong with a person's immune system, causing their body to react violently to itself.
There are many different types of treatment and combinations of drugs that are used to treat lupus, a fact that it's likely was a factor in Lucy Voden's death. It can take many years to get the correct combination of drugs, sometimes years the patient just doesn't have.
Over the last five years, according to a Quad Cities News report, Lucy Voden worked tirelessly to try to bring public attention to the tragedy of lupus. She died at St. Thomas' Hospital in London last week, at age 46.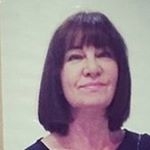 Latest posts by Michelle Topham
(see all)