While I will probably drop Shikimori's Not Just a Cutie in a couple of episodes if the new anime doesn't become either more interesting or, at least, funny, I do enjoy the voice acting of the two main characters — Micchon Shikimori and Yuu Izumi — so far.
In particular the actress in the role of Micchon Shikimori, the anime's 'best girl', and one that half of Reddit currently seems to be fawning over.
So, who plays Micchon Shikimori in Shikimori's Not Just a Cutie, and in what other anime series might you have heard her before?
Who voices Micchon Shikimori in Shikimori's Not Just a Cutie?
The role of Shikimori is played by 29-year-old voice actress Saori Oonishi (大西 沙織, Ōnishi Saori)
Born in Chiba Prefecture, Oonishi was serious about becoming a voice actress from elementary school, and eventually enrolled in a voice acting school when she was still a teenager.
With hundreds of roles now under her belt, her voice acting in an anime role was in the sci-fi musical comedy series AKB0048 in 2012, in which she played the role of Yūka Ichijō's younger sister.
She then went on to play Yamazaki in Little Busters!, Kanon Chiyoda in The Irregular at Magic High School, Hisako Arato in Food Wars! and Akari Kuzehash in Hello! Kin-iro Mosaic.
Some of Saori Oonishi's major roles include Ais Wallenstein in Is It Wrong to Try to Pick Up Girls in a Dungeon?, Eriri Spencer Sawamura in Saekano: How to Raise a Boring Girlfriend, Ai Ninomiya in Amanchu!, Vignette April Tsukinose in Gabriel DropOut and Ruki Irokawa in Comic Girls.
Her most recent roles are as Kaori in Arifureta: From Commonplace to World's Strongest Season 2, and Kuru in Restaurant to Another World Season 2.
Saori Oonishi is affiliated with the I'm Enterprise voice talent agency.
Listen to Saori Oonishi playing Micchon Shikimori in Shikimori's Not Just a Cutie in the trailer for the anime down below. There is also a short but funny video of her denying that she has 'big assets' you may like to watch.
The anime itself is currently streaming on Crunchyroll.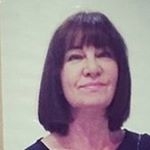 Latest posts by Michelle Topham
(see all)