One of the many things I love about the BL anime Sasaki and Miyano are the voice actors.
Not only the actors who provide the voices of the main characters, but also those who had supporting roles.
One of my favorite actors in the series, though, is the person who plays protagonist Miyano Yoshikazu. A voice actor who is not only one of Japan's most popular, but also currently one of the country's most successful.
Who plays Miyano Yoshikazu in the original Japanese version of the Sasaki and Miyano anime then? Read on for all the information on him.
Who voices Miyano in Sasaki and Miyano?
The role of Miyano is played by veteran voice actor Soma Saito (aka Saitō Sōma — 斉藤 壮馬)
And I say 'veteran', simply because Saito has been working in the Japanese voice acting industry for quite a long time.
But, at the age of almost 31 (his birthday is on April 22nd), Soma Saito still isn't that old. And especially not when you look at the huge number of major roles the Japanese actor has acted in since he got his start in the anime industry in 2010.
Roles like:
William James Moriarty in Moriarty the Patriot
Akira in Ex-Arm
Kazuomi Inui in Love Me, Love Me Not
Hermes in Is It Wrong to Try to Pick Up Girls in a Dungeon?
Yuno in Black Clover
Tatsumi in Akame ga Kill!
Tadashi in Haikyuu!!
Soma Saito has also been incredibly busy since he finished voicing Miyano in Season 1 of Sasaki and Miyano, as he is also voicing one of the main characters in a slew of new anime that have not yet begun airing.
Including the upcoming voice roles:
Shuu in Engage Kiss
Kojirou in Orient Part 2
Tsurumaru Kuninaga in Toku: Touken Ranbu – Hanamaru – Setsugetsuka
Ozuma Kohinata in Tomodachi no Imouto ga Ore ni dake Uzai
Soma Saito began voice acting in 2010, but didn't concentrate on a full-time career until he graduated from Waseda University in 2014.
His first major role after this was Tasuku Ryuenji in Future Card Buddyfight.
Check out Soma Saito's full list of voice acting roles at My Anime List. As you will see, he has been an in demand actor for many years.
Saito is also a singer, with several singles released and two albums currently out. His latest album, In Bloom, was released in 2020 via Sony Music.
Listen to his music via Spotify.
Along with his music career, Saito will also have another Sasaki and Miyano anime production to add to his resume in the coming year, as a follow-up to the just-ended Season 1 of the BL anime was announced yesterday.
Meanwhile, check out the video below of Soma Saito explaining how easy it is for a girl to make him fall in love with her. Because, yep, apparently it is!
And, of course, watch and listen to him superbly voicing Miyano in Sasaki and Miyano on Funimation.
RELATED: Do Sasaki and Miyano tell their families they're dating?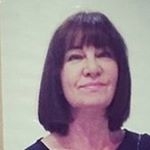 Latest posts by Michelle Topham
(see all)