With the fourth season of Overlord currently airing, I thought it would be interesting to look at the voice actor who plays the protagonist of the series — Ainz Ooal Gown (formerly known as Momonga).
Especially as the Japanese voice actor is one of my favorite actors, having also voiced Tsukasa Jinguuji in the fabulous Life with an Ordinary Guy who Reincarnated into a Total Fantasy Knockout, as well as Kyoujurou Rengoku in Demon Slayer: Kimetsu no Yaiba among many other iconic roles.
Who is the actor who voices Ainz Ooal Gown in Overlord?
Read on to find out but, if you watch as much anime as I do, I would venture a guess he is one of your faves too.
Who voices voices Ainz Ooal Gown in Overlord? and what other iconic characters has he voiced?
The Japanese voice actor who plays Ainz Ooal Gown is none other than Satoshi Hino. A veteran voice actor, who has been providing the voices (and personalities) of some of our favorite anime characters since 2003.
Interestingly, Hino is one of the few voice actors born outside Japan. In his case, in San Francisco, California in August, 1978.
That currently makes him 43-years-old.
He is not likely to have dual American and Japanese citizenship, however, as Japan requires someone with Japanese citizenship to choose one by the age of 20.
In Satoshi Hino's case, he was raised in Tokyo, Japan from the age of 5, so not likely to want to choose American over Japanese, I would say.
In his almost 20 years in the voice acting business, Hino has been the voice of well over 100 characters.
Some of the anime characters Satoshi Hino has voiced include:
Kokin Shuyu in Ikki Tousen (2003)
Kagurazaka in Yu-Gi-Oh! Duel Monsters GX (2004)
Yūji Sakai in Shakugan no Shana (2005)
Saito Hiraga in The Familiar of Zero (2006)
Kyonosuke Kaoru in Hayate the Combat Butler (2007)
Ash Landers in Black Butler (2008)
Kamui in Gintama (2009)
Akito Takagi in Bakuman (2010)
Kirio Yamada in Working!! (2011)
Sōichirō Tatebayashi in The Pet Girl of Sakurasou (2012)
Hayato Shinkai in Yowamushi Pedal (2013)
Tomoda in Monthly Girls' Nozaki-kun (2014)
Tamanawa in My Teen Romantic Comedy SNAFU (2015)
Kineshi Hairo in The Disastrous Life of Saiki K (2016)
Kouhei Katsuragi in Classroom of the Elite (2017)
Drowa, Gauche Adlai and En Ringard in Black Clover (2017)
Nao Serizawa in Free! Drive to the Future (2018)
Kazuma Fujioka in Run with the Wind (2018)
Willibald in Vinland Saga (2019)
Otto in Ascendance of a Bookworm (2019)
Sebastian Moran in Moriarty the Patriot (2020)
Noritoshi Kamo in Jujutsu Kaisen (2020)
Lenny in Takt. Op Destiny (2021)
Tetsuji Suwa in The Aquatope on White Sand (2021)
Naotora Takeda in Orient (2022)
Fuuta in Nights with a Cat (2022)
Satoshi Hino has also voiced characters in video games like Tales of Zestiria, Fate/Grand Order, Persona 5, Arknights, Bravely Default, and Alchemy Stars.
Learn more about Satoshi Hino on his official agency page. Meanwhile, Overlord IV is now streaming on Crunchyroll.
There is also an excellent compilation of some of Hino's best voice acting roles, including Ainz Ooal Gown in Overlord, in the video below.
RELATED: The English dub cast of Overlord IV has been announced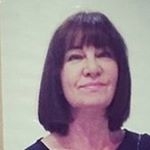 Latest posts by Michelle Topham
(see all)