The most popular anime in the Spring 2022 season is Spy x Family, the action comedy that follows the Folger 'family' — Loid Forger, Anya Forger and Yor Forger — as master spy "Loid" pushes forward with his next governmental mission.
Possibly the show's favorite character is Anya Forger, the six-year-old orphan that has just been adopted into the Forger family, and also a girl who is, unbeknownst to her new father and mother, an esper or mind-reader.
Anya is cute, expressive, very funny and, after having been adopted several times before and then returned to the orphanage after things didn't work out, adamant she will remain with the Forgers. No matter what it takes.
Who voices Anya Forger in Spy x Family, though, and is she voiced by an actress you may have heard of before?
Has the actress voiced more of your favorite characters?
Who voices Anya Forger in Spy x Family?
The character of adorably cute Anya Forger is played by voice actress Atsumi Tanezaki (aka 種﨑 敦美, Tanezaki Atsumi).
Tanezaki was born in Oita Prefecture, Japan on September 27th, 1990, so she is currently 31-years-old. She is represented by the Haikyō (俳協) talent agency. (Atsumi Tanezaki's talent page at the agency).
The voice actress has been in the business since 2012, when she played the part of Asako Natsume in My Little Monster.
Since then, Tanezaki has appeared in a slew of anime series and movies, from supporting roles to main roles.
They include:
Nagi Kodachi in A Good Librarian Like a Good Shepherd (2014)
Lilith in Monster Musume (2015)
Tome Kurata in Moby Psycho 100 (2016)
Chise Hatori in The Ancient Magus' Bride (2017)
Rio Futaba in Rascal Does Not Dream of Bunny Girl Senpai (2018)
Satowa Hōzuki in Kono Oto Tomare! (2019)
Hinatsuru in Demon Slayer (2021)
Vivy in Vivy: Fluorite Eye's Song (2021)
Sajuna Inui in My Dress-Up Darling (2022)
Asaemon Yamada in Shin Ikki Tousen (2022)
Hoko Chiarashi in Akebi's Sailor Uniform (2022)
The voice actress has also voiced characters in a plethora of video games, including Azur Lane, Final Fantasy XIV : Endwalker, Granblue Fantasy, and Princess Connect! Re:Dive.
So now you know who voices Anya Forger in Spy x Family, and doesn't she do a wonderful job?
Listen to her in the official Spy x Family trailer below.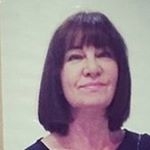 Latest posts by Michelle Topham
(see all)