When I finally gave Kaguya-sama: Love is War another shot, and fell in love with the humor and the characters, I realized quickly my favorite character out of all of them was Chika Fujiwara — Shuchiin Academy student council's gossipy secretary, and Shinomiya's friend.
Not only did I love her cute, bubbly and eccentric personality, it is also the voice actress who plays Chika that I believe makes her so funny to watch.
Who voices Chika Fujiwara in Kaguya-sama: Love is War, and is she someone you have enjoyed listening to play some of your other favorite anime characters as well?
Who plays Chika Fujiwara in Kaguya-sama?
Interestingly, the talented voice actress voicing Chika is none other than Konomi Kohara. The same actress who is currently playing husky voiced Sachi Umino in A Couple of Cuckoos.
Yep, apparently, Konomi Kohara has had a particularly busy few months as, along with her A Couple of Cuckoos role, and her reappearance in the currently airing third season of Kaguya-sama, the actress has also voiced several other major and supporting roles.
These include Akane Tachibana in the long-awaited upcoming second season of Classroom of the Elite, Chitose Kaginoji in the special episode of TONIKAWA — 'Tonikawa: Over the Moon for You – Uniform', and Mina Hibino in the soon-to-be-released Teasing Master Takagi-san Movie.
Other roles Kohara has played in anime just released this year so far are:
Rindou in In the Heart of Kunoichi Tsubaki,
Yuuko Yoshida in The Demon Girl Next Door Season 2,
and Myako in the new anime series Miss Shachiku and the Little Baby Ghost.
RELATED: Who is the Japanese actress playing Kaguya Shinomiya in Kaguya-sama: Love is War?
In other words, if you are enjoying Konomi Kohara's portrayal of Chika Fujiwara in Kaguya-sama so much, there are plenty of other anime series you can watch to hear just how talented of an actress she is just this season alone.
Along with a slew of other wonderful characters she has brought to life in since she got her start in voice acting in 2017.
You will find the full list of roles Konomi Kohara has appeared in on My Anime List.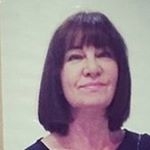 Latest posts by Michelle Topham
(see all)