If every other episode of the new original anime Lycoris Recoil is as good as the show's first episode, this could very well be my favorite anime of Summer, 2022.
Because, come on, weren't you laughing at the antics of these fabulous hitgirls right from the first couple of minutes, while being delighted at how nonchalantly they do their job of taking out some of society's worst threats?
Advertising
And, while, every girl in the show was immediately my 'favorite', I'm taking a look at Chisato Nishikigi today. Or, more accurately, at the superb Japanese voice actress who voices her.
Who voices Chisato Nishikigi in Lycoris Recoil, you might ask? And is she one of Japan's biggest anime stars, or just a newbie on the scene?
Read on to learn more.
Who voices Chisato Nishikigi in Lycoris Recoil?
The first thing I noticed about Chisato Nishikigi's voice is how playful, cute and funny her voice actress is, as she laughs at the excessive machine-gun fire as Takina wipes out every villain, and then as she shows the now-disgraced Takina around town to help get her acclimatized to her new job.
It's the adorable way Chisato teases as she good-naturedly goes about her day, and interacts with the people she works with and helps, that makes her so interesting to listen to and watch.
Advertising
Especially as, when you pay attention, Chisato is actually incredibly serious about what she does. Even if her playfulness makes you believe otherwise.
All of this comes across in the actress's voice in just the first few minutes of the first episode. An actress who, it is easy to hear quite quickly, has a huge amount of experience in the anime acting world.
Because, yes, she does.
That's because the actress who voices Chisato Nishikigi is none other than Chika Anzai, an actress who has played many supporting and major roles over the last more-than-a-decade since she first voiced Nagisa Mikogami in Animal Detective Kiruminzoo back in 2009.
And doesn't she have the loveliest, slightly husky voice?
Who is Chika Anzai?
Anzai was born in Fukui Prefecture in December, 1990, which currently makes her 31-years-old.
She joined the Avex Artist Academy at age 15, trained as a voice actress and, when you look at her huge resume, apparently never looked back.
Chika Anzai's official profile page at Avex is here.
She is also the cousin of fellow voice actor Junya Enoki.
Other roles Chika Anzai has starred in include:
Yuu in Chihayafuru — 2011
List, Kurt, Mosquito in Hunter x Hunter — 2012
Mina Carolina in Attack on Titan — 2013
Yuji Shinsido in Tribe Cool Crew — 2014
Reina Kōsaka in Sound! Euphonium — 2015
Maki Midorikawa in Sakura Quest — 2017
Hanabi Yasuraoka in Scum's Wish — 2017
Juri Yukawa in Kokkoku: Moment by Moment — 2018
Nana Ōkami in My Roommate is a Cat — 2019
Yukari Kobayashi in Fragtime — 2019
Niina Sugawara in O Maidens in Your Savage Season — 2019
Sakura Nanamine in Toilet-Bound Hanako-kun — 2020
Barbara in The Promised Neverland 2 — 2021
These are just a few of the roles she has played.
Chika Anzai has also voiced characters in video games like Granblue Fantasy, Kandagawa Jet Girls, Girls' Frontline and Azur Lane.
And now you know who voices Chisato Nishikigi. Fabulous, isn't she?
Listen to how wonderfully Anzai plays the role in the official Lycoris Recoil trailer and, of course, watch the anime on Crunchyroll.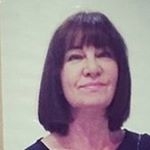 Latest posts by Michelle Topham
(see all)