While the romantic comedy anime Rent-a-Girlfriend ostensibly tells the story of 20-year-old college student Kazuya Kinoshita, let's face it, it is the girls in the anime fans are most interested in.
It is also the voice actresses who helped provide the personalities of those girls Rent-a-Girlfriend fans like.
After all, Chizuru Ichinose, for instance, wouldn't be the Chizuru so many of us came to love, if she hadn't been voiced by one of anime's best voice actresses.
So, who voices Chizuru Ichinose in Rent-a-Girlfriend?
And is she a voice actress who may have voiced other characters you like?
Who voices Chizuru Ichinose in Rent-a-Girlfriend?
The voice actress who superbly provides the voice for Chizuru Ichinose is Sora Amamiya (aka 雨宮 天, Amamiya Sora).
Amamiya was born in Tokyo on August 28, 1993, and decided she wanted to become a voice actress while still a sophomore in high school.
RELATED: I love Chizuru Ichinose, and I'm a girl and straight…
She began her career with her first role as Misuzu in From the New World back in 2012.
Since then, Amamiya has voiced a large number of anime roles, with at least a dozen just in 2022 alone.
Other anime characters voiced by Sora Amamiya include:
Hazuki Jin in Blade & Soul (2014)
Kaori Fujimiya in One Week Friends(2014)
Touka Kirishima in Tokyo Ghoul (2014)
Akame in Akame ga Kill! (2014)
Elizabeth Liones in The Seven Deadly Sins (2014)
Isla in Plastic Memories (2015)
Miia in Monster Musume (2015)
Aqua in KonoSuba (2016)
Rui Kanoya in Re: Creators (2017)
Hitomi Uzaki in Killing Bites (2018)
Akemi Souryuuin in How heavy are the dumbbells you lift? (2019)
Ayame Himuro in Science Fell in Love, So I Tried to Prove It (2020)
Rurina in Pokemon: Twilight Wings (2020)
Miko Yotsuya in Mieruko-chan (2021)
Erika Kizaki in Akebi's Sailor Uniform (2022)
Lily in Spy Room (2022) (upcoming)
Sora Amamiya is also an accomplished solo singer, as well as a member of the music trio TrySail, along with fellow voice actresses Momo Asakura and Shiina Natsukawa.
Due to her singing talents, Amamiya has also performed the theme songs of anime like Akame ga Kill!, KonoSuba, Monster Musume, Mieruko-chan, The Seven Deadly Sins: Revival of the Commandments, One Week Friends and Isekai Quartet.
Sora Amamiya is represented by the Japanese talent agency Music Ray'n, as well as signed to the Sony Music record label.
And now you know a little more about the actress who voices Chizuru Ichinose in Rent-a-Girlfriend.
Listen to Sora Amamiya performing as Chizuru in the Rent-a-Girlfriend anime series below.
You can also listen to much of her music via Spotify, and learn more about the actress via her official website.
Watch the first season of Rent-a-Girlfriend on Crunchyroll. And don't miss Season 2, which is due to premiere in July.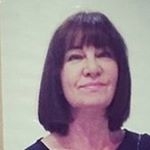 Latest posts by Michelle Topham
(see all)