When I watched the first episode of the new anime series A Couple of Cuckoos earlier this week, for a second or two I was convinced the actress who voices Erika Amano was the same person who provides the voice for My Dress-Up Darling's Marin.
As it turns out, I was wrong.
Instead, another Japanese voice actress with quite a bit more acting experience voices Erika Amano in A Couple of Cuckoos (aka Kakkou no Iinazuke), although there is definitely something similar about her voice.
Who is the voice of Erika, and how much experience does she have providing voices for anime characters?
Quite a lot, as it turns out.
Who voices Erika Amano in A Couple of Cuckoos?
The actress who plays the part of Erika is Akari Kitou (aka 鬼頭 明里, Kitō Akari), an extremely successful actress and singer who has been featured in a slew of anime series over the last few years.  Most times as the main character in them.
Akari Kitou was born in Nagoya, Aichi on October 16, 1994, so she is currently 27-years-old.
The talented actress got into voice acting after planning on going to university to study to be an illustrator, but then being told by her parents they could not afford to pay for her education.
Voice acting seemed to be something she could get into without an expensive training course, and so she moved to Tokyo to pursue it.
Kitou got her start in anime in Gugure! Kokkuri-san in 2014 in a bit part as Classmate A.
Not long after, however, she was grabbing main roles like that of Calen in Time Bokan 24, Kana Ijima in Tsurezure Children, and Kaho Hinata in Blend S.
Other main roles Akari Kitou has been awarded over the years (and there are a lot of them!) include:
Suzune Horikita in Classroom of the Elite (2017)
Satsuki Usui in Seven Senses of the Re'Union (2018)
Hass in SSSS. Gridman (2018)
Noa Himesaka in WATATEN!: an Angel Flew Down to Me (2019)
Aru Honshou in Hitoribocchi (2019)
Nezuko Kamado in Demon Slayer: Kimetsu no Yaiba (2019)
Momo Chiyoda in The Demon Girl Next Door (2019)
Tsukasa Yuzaki in TONIKAWA: Over the Moon For You (2020)
Nene Yashiro in Toilet-Bound Hanako-kun (2020)
Sakura Adachi in Adachi to Shimamura (2020)
Kate in Shadows House (2021)
Eve in Birdie Wing: Golf Girls' Story (2022)
Akari Kitou also has new roles in at least 10 anime series coming out in the next year.
Along with her voice acting career, Kitou has also provided the theme songs for a number of anime series including Blend S,Toilet-Bound Hanako-kun, TONIKAWA: Over the Moon For You, Hitoribocchi, Adachi to Shimamura, The Demon Girl Next Door and CHOYOYU!: High School Prodigies Have It Easy Even in Another World!.
Akari Kitou is represented by the Raccoon Dog agency (you'll find her profile page at the agency here), and is signed to the Pony Canyon label for her music.
Keep an eye on upcoming news from the Japanese actress on her official website. You can also listen to her music via Spotify, and hear her latest EP in full in the player below.
And, of course, check out her voice work as Erika in A Couple of Cuckoos trailer below.
The 24-episode A Couple of Cuckoos is streaming on Crunchyroll, with the first episode out so far.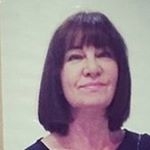 Latest posts by Michelle Topham
(see all)