Just like we were introduced to Aharen-san's little brother Ren in episode 6 of Aharan-san wa Hakarenai, this week Aharen's younger sister Eru Aharen showed up in Episode 9 of the popular comedy anime.
A sister Raido meets when she is outside a sword shop choosing 'a big knife' for cooking. And a sister that is more than just a little tsundere. Especially when it comes to protecting her beloved Reina, who she loves more than anyone.
But who voices Eru Aharen in Aharen-san wa Hakarenai, and how many anime roles has she had in the past?
Who voices Eru Aharen?
The Japanese voice actress who plays Aharen-san wa Hakarenai's Eru Aharen is Rina Hidaka (aka 日高 里菜, Hidaka Rina).
An actress with an enormous number of previous roles under her belt, and one that has probably played at least one of your favorite anime characters.
Rina Hidaka was born on June 15, 1994 in Chiba Prefecture, so she will be 28-years-old next month.
She got her first voice role in an anime series when she was just 14-years-old (Kaede in Penguin_Musume♥Heart) and, since then, has played roles in a whole slew of anime TV series and movies.
She is represented by the Japanese talent agency Office Osawa.
Some of Rina Hidaka's main roles include:
Michiko in Michiko to Hatchin (2008)
Kohane Tsuyuri in xxxHolic: Kei (2008)
Anne in Kon'nichiwa Anne: Before Green Gables (2009)
Yoshino Hide in Sengoku Otome: Momoiro Paradox (2011)
Ririchiyo Shirakiin in Inu x Boku SS (2012)
Airi Kashi in Ro-Kyu-Bu!: Tomoka no Ichigo Sundae (2013)
Akari Yomatsuri in Captain Earth (2014)
Mutsuki in Kantai Collection (2015)
Nemesis in To Love Ru Darkness 2nd  (2015)
Ako Tamaki in And you thought there is never a girl online? (2016)
Warabi Hanasaka in Armed Girl's Machiavellism (2017)
Ai Hinatsuru in The Ryuo's Work is Never Done! (2018)
Milim in That Time I Got Reincarnated as a Slime (2018)
Filo in The Rising of the Shield Hero (2019)
Last Order in A Certain Scientific Accelerator (2019)
Mai Vlad Transylvania in Vlad Love (2020)
Laura in Tropical-Rouge! Pretty Cure  (2021)
Yuurei-chan in Miss Shachiku and the Little Baby Ghost (2022)
Yume Irido in Mamahaha no Tsurego ga Motokano datta (2022)
Along with these main roles, Rina Hidaka has also played almost 100 supporting roles.
Hidaka has also voiced characters in hit video games like Borderlands 2, Sword Art Online: Hollow Fragment, Granblue Fantasy, Girl's Frontline, League of Legends, Fire Emblem Heroes, and Blue Archive.
Rina Hidaka's performances in anime theme songs
As if all of that wasn't enough, Rina Hidaka is an accomplished singer, and has performed anime theme songs for shows like Val x Love, Maken-ki!, Rolling Girls, NAKAIMO – My Little Sister Is Among Them!, Youjo Shachou and Penguin_Musume♥Heart.
You'll find Rina Hidaka's official agency profile page at Office Osawa.
And, of course, you can watch the first season of Aharen-san wa Hakarenai on Crunchyroll.
RELATED: Who voices Reina Aharen in Aharen-san wa Hakarenai?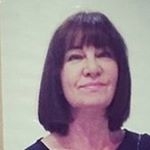 Latest posts by Michelle Topham
(see all)