One of the best anime series of the Winter 2022 season is My Dress-Up Darling, a rom com that was superb in just about every way, including the voice actors playing the show's main characters.
Voice actors who beautifully brought Marin Kitagawa and Gojou Wakana to life, and who made us love them even more in every episode we watched.
In a previous article, I talked about the wonderful voice actress who plays Marin — relative newcomer Hina Suguta.
Now it is the turn of the actor who voices Gojou Wakana to be more widely introduced to fans of the show.
Who plays Gojou Wakana in My Dress-Up Darling?
The voice actor who does a superb job of bringing Gojou to life, and making us all fall in love with him, is Shouya Ishige (aka 石毛翔弥).
At 31-years-old (his birthday is August 20th), like fellow cast member Hina Suguta, Ishige does not have a massive number of anime roles under his belt. That is why his portrayal of Gojou is even more masterful.
Ishige does have a background in theater and acting in musicals, however, as he performed with the prestigious Shiki Theatre Company for several years.
But he eventually decided he wanted to become an anime voice actor, and so joined talent agency Stardust Promotion.
He then later on moved to the Intentions agency.
Since then, Shouya Ishige has appeared in several anime, including playing the roles of:
Yusaku Fujiki/Playmaker in Yu-Gi-Oh! VRAINS
Skull Knight in Granblue Fantasy: The Animation
Noahtic Audience in Moriarty the Patriot
Yun Arikawa in Godzilla Singular Point
Sakae Echigo in Haikyuu!! to the Top
The role of Gojou Wakana in My Dress-Up Darling, however, is his first major role in a massively successful anime series and one, we all hope, he will get to repeat soon.
RELATED: How tall is Gojou, and is he taller than the average Japanese guy?
When playing Gojou, Shouya Ishige has said he felt Gojou was very "pure and honest" and that, while he felt like there were some similarities between the two of them, he isn't as pure as Gojou.
Nor does he think that many boys around Gojou's age are.
Listen to Ishige talk about auditioning for the role, feeling like he would fail the audition, and how he felt about playing Gojou when he got the part, with Marin's voice actor Hina Suguta on the My Dress-Up Darling Radio show below.
Both voice actors are very cute in it.
And, of course, watch the absolutely superb My Dress-Up Darling on Crunchyroll, and pick up the Shinichi Fukuda manga series the show is based on via Square Enix Manga and Books.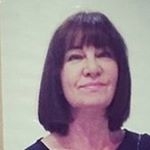 Latest posts by Michelle Topham
(see all)