It is no secret to anyone that the Spy x Family anime has turned out to be this season's biggest hit.
With a currently massive 9.09 rating on My Anime List, and fans of the show talking endlessly about it on forums all over the Internet, Spy x Family really has grabbed the attention of the otaku crowd. Me included.
And that's because, along with the unusual story, fabulous art style, hilarious writing and superb voice actors, this show is a standout. Not only of this season, but in anime's comedy genre overall.
To me, though, one of the things that makes Spy x Family so successful are the voice actors who took the three main roles of Loid, Anya and Yor Forger. As, without their superb comedic timing, the show would not be anywhere near as funny.
So, after looking at the voice actor who plays Anya Forger earlier in the week, today I am looking at the voice actor who voices Loid Forger in Spy x Family.
A voice actor with more than a decade of experience voicing anime characters, and one who may just have voiced one of your other favorites as well.
Who voices Loid Forger in Spy x Family?
The voice actor who voices Loid Forger in the new comedy anime Spy x Family is Takuya Eguchi (aka (江口 拓也, Eguchi Takuya).
He was born on May 22nd, 1987 in Setagaya, Tokyo, so he is currently 34 years old.
Eguchi got his start as a voice actor in anime when he took the small role of a parking attendant in the 2008 Golgo 13 TV series.
Soon after that, though, Takuya Eguchi's voice acting career took off when he played the role of Satoshi Ōsugi in Eden of the East in 2009, followed by Kazuya Kujou in Gosick the following year.
Other roles Eguchi has played include:
Shinji Koganei in Kuroko's Basketball (2012-2015)
Hachiman Hikigaya in My Teen Romantic Comedy SNAFU (2013-2020)
Takeo Gōda in My Love Story!! (2015)
Kyōya Mitsurugi in KonoSuba (2016-2017)
Julius Euclius in Re: Zero — Starting Life in Another World (2016)
Nagi Rokuya in IDOLiSH7 (2018-2020)
Kogorou Katsura in Bakumatsu (2018)
Sōei in That Time I Got Reincarnated as a Slime (2018-2021)
Akihiko Kaji in Given (2019)
Domas in Ranking of Kings(2021)
Ken Shibasaki in To Become a Real Heroine! The Unpopular Girl and the Secret Task (2022)
Takuya Eguchi has also voiced characters in an enormous number of video games, including Granblue Fantasy, IDOLiSH7, Collar x Malice, TSUKINO PARADISE and YU-NO: A Girl Who Chants Love at the Bound of this World.
He is represented by the voice talent agency 81 Produce, (his official page at the agency is here, along with samples of his voice work).
In 2021, Eguchi also launched a solo singing career. Listen to his latest releases on Spotify. and his most popular song 'Love & Smile' in the Spotify player below.
And now you know which Japanese actor voices Loid Forger in Spy x Family and, superbly, I might add.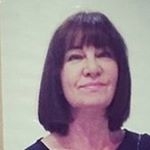 Latest posts by Michelle Topham
(see all)