When you think about the actress who voices Makima in Chainsaw Man, you may guess she is probably one of the most experienced actresses in the anime voice industry.
After all, she does a superb job of completely embodying Makima, the head Public Safety Devil Hunter, and a woman who may be more than she seems.
If you did presume Makima's voice actress was experienced, and someone you have probably heard in 100 other anime series, yep, you are correct.
So who voices Makima in Chainsaw Man, how long has she been acting in the anime industry, and what other anime series are you likely to have heard her in before?
Who voices Makima in Chainsaw Man?
The voice actress who provides the voice for Makima is Tomori Kusunoki — an actress who may still only be 22-years-old, but has appeared in main roles in a slew of hit anime series since she debuted in 2017.
Tomori Kusunoki (aka 楠木ともり) was born in Tokyo on December 22nd, 1999, so she will turn 23 in a couple of days.
She was inspired to become a voice actress after she realized just how much she loved the main character Kobato (played by Kana Hanazawa) in the anime of the same name.
She debuted in 2017 playing a small part in Eromanga Sensei, but was quickly offered the lead role of Hazuki in Maerchen Maedchen.
That was soon followed by main roles in Sword Art Online Alternative: Gun Gale Online (as Karen), Anima Yell! (as Kotetsu), Assassins Pride (as Melida), The Misfit of Demon King Academy (as Misha), Deca-Dence (as Natsume), Wonder Egg Priority (as Neiru), Muv-Luv Alternative (as Sumika), Futaba in My Senpai is Annoying, Karasuba in Prima Doll, and Yoko in Bastard!! Heavy Metal, Dark Fantasy — along with a slew of supporting roles.
Tomori Kusunoki also has main roles in the not-yet-released Spy Classroom (Annett), Endo and Kobayashi Live! The Latest on Tsundere Villainess Lieselotte (as Lieselotte), My Friend's Little Sister Has It In for Me! (as Mashiro) and Nijiyon Animation (as Setsuna).
The actress has also provided character voices for an enormous number of video games, including Vice in Alchemy Stars, Seraphy in Dragon Quest X, Yuzu Takanashi in Cinderella Nine, and I-58, USS Seattle, HMS Glasgow in Azur Lane.
Sadly, earlier this year, she was diagnosed with Ehlers-Danlos Syndrome, which has led her to pull out of some upcoming anime due to health struggles.
Hopefully her health will not impact her anime voice acting career too much, as Tomori Kusunoki really is wonderful at what she does.
Listen to her as Makima (briefly) in the main trailer for Chainsaw Man, and learn more about the actress on her official website.
You can also hear some of her recently released songs on Spotify as, yes, she is a talented singer as well. And, of course, watch Chainsaw Man via Crunchyroll.
RELATED: Chainsaw Man's #9 ending song and animation beautifully memorializes Himeno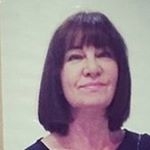 Latest posts by Michelle Topham
(see all)