One of the wonderful things about the superb anime series Aharen-san wa Hakarenai are the voice actors, and in particular the two actors playing Matsuboshi Raido and Reina Aharen.
Not only are the pair fabulous in perfectly voicing the personalities of the two hilarious protagonists, they also have superb comedic timing in one of the funniest shows of the Spring 2022 anime season.
I have already talked about the superb Inori Minase voicing Aharen in a previous article, but who voices Matsuboshi Raido in Aharen-san wa Hakarenai?
And is he a Japanese voice actor who has provided the voices of many of your other favorite anime characters?
Who voices Matsuboshi Raido in Aharen-san wa Hakarenai?
The name of the voice actor who provides the voice for Matsuboshi Raido is Takuma Terashima (aka 寺島 拓篤, Terashima Takuma).
Born on December 20th, 1983 in Ishikawa, Japan, the Japanese actor and singer is one of the most popular and most successful voice actors in the country.
It probably isn't surprising then that he was chosen for the role of Raido.
It is also the third main role for the talented actor announced so far this year.
Takuma Terashima is married to fellow actor Satomi Satou (Chiya in Is the Order a Rabbit?). The pair announced the birth of their first child in late 2021.
If you have been watching anime for a while, you may be familiar with Takuma Terashima in the following roles:
Apollo/Apollonius in Genesis of Aquarion (2005)
Nojima Kaname in Shigofumi (2008)
Sarashina Ikuto in Maid Sama! (2010)
Yamaguchi Kenji in My Little Monster (2012)
Kobungo Inuta in Hakkenden: Eight Dogs of the East (2013)
Shiroe in Log Horizon (2013)
Shima Kaidou in Super Lovers (2016)
Baba in Wotakoi: Love is Hard for Otaku (2018)
Marius Victrix Rakia in Is It Wrong to Try to Pick Up Girls in a Dungeon? (2019)
Lay Glanzudlii in The Misfit of Demon King Academy (2020)
Takanori Fukuda in Sing Yesterday for Me (2020)
Shiki Granbell in Edens Zero (2021)
Kenji Sadamaki in Miss Kuroitsu from the Monster Development Department (2022)
Along with having a lovely voice, listed as one of Takuma's skills is "waking up early". Well, hey, that's probably a much needed skill for a voice actor so in demand, eh?
So now you know who voices Matsuboshi Raido in Aharen-san wa Hakarenai?, and a little bit more about him.
Watch Aharen-san wa Hakarenai on Crunchyroll.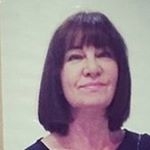 Latest posts by Michelle Topham
(see all)