Summertime Render has turned out to be one of the most watched and most popular anime series of Spring, 2022.
Not surprising really as the suspenseful and intriguing story is well-written, the art style and animation is beautifully done and the characters are interesting.
Characters like Mio Kofune, the recently deceased Ushio's younger sister, and the adoptive sister of Shinpei.
We first meet Mio in the first episode of Summertime Render, when she comes to meet Shinpei who has just arrived on the island by boat.
Unfortunately, Mio decides to arrive by bicycle. A mode of transport she doesn't seem to be able to control properly, as she immediately ends up flying off the bike head first and into the harbor.
RELATED: Who voices Ushio Kofune in Summertime Render? Another relatively new actress who does a darned good job
But Mio is the cutest character in Summertime Rendering, so it's easy to forgive any of her transgressions.
A cuteness made even sweeter by the voice actor who brilliantly portrays her.
So, who does voice Mio Kofune in Summertime Render? And what other anime characters has she played?
Who voices Mio Kofune in Summertime Render?
Saho Shirasu is the actress voicing Mio Kofune in Summertime Render.
Shirasu, aka 白砂 沙帆, was born in Wakayama Prefecture on August 19th, and grew up speaking the Kansai dialect of Japanese. She is 4 feet 11″, so petite in stature.
And, while she does a brilliant job voicing Mio Kofune, making her even more lovable than she appears, she is currently most known for her role as Charlotte Arisaka Anderson in The Detective Is Already Dead.
A relative newcomer to the world of anime voice acting, Saho Shirasu has also voiced:
Student in My Dress-Up Darling (episode 1) (2022)
Background voice in Shadows House, Season 2 (Episode 3) (2022)
Sanae Satsukigawa in Orient (2022)
Noma Rune in Immoral Guild (upcoming)
Shirasu also provided various voices for the video game Demon Slayer: The Hinokami Chronicles .
Listen to Saho Shirasu voicing Mio Kofune in the Summertime Render trailer below.
You can also follow her on Twitter and Instagram, and look for her in more upcoming anime series.
Shirasu's voice is cute, and her acting ability is superb. In other words, expect her to grab more main anime roles soon.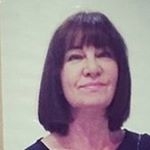 Latest posts by Michelle Topham
(see all)