Made in Abyss is one of the most popular anime series in recent years.
Its characters are superb, its plot and world building obsessed over, and its animation and art style revered.
The anime's characters in particular are adored, with Nanachi, the once-human, now Hollow being who was deformed on the sixth layer during one of Bondrewd's experiments, one of the characters that is the most-loved.
No wonder as, even in that completely changed state, Nanachi is still utterly adorable.
What makes Nanachi as wonderful as she is, however, is not just her cute character design but also the Japanese voice actress who superbly portrays her throughout the Made in Abyss series and film.
Who voices Nanachi in Made in Abyss, and how many of your favorite anime characters has she voiced in the past?
Who voices Nanachi in Made in Abyss?
The name of the actress who voices Nanachi is Shiori Izawa. She was born in Saitama Prefecture on February 1st, 1987, making her 35-years-old this year.
Izawa is one of Japan's most popular and most hard-working anime actresses, having appeared in an enormous number of anime series and films since she debuted in A Certain Magical Index in 2009.
She also has the perfect voice to portray Nanachi, with the cutely raspy sound she is able to produce.
Shiori Izawa is represented by the Voice Kit agency. (See Shiori Izawa's official agency page here).
Just some of Shiori Izawa's roles include:
Shiri in Durarara!! (2010)
Mary Hughes in Fairy Tail (2012)
Argo, Pina in Sword Art Online (2012)
Kawara in Log Horizon (2013)
Mayumi Yoshino in Silver Spoon (2013)
Mashiro Kyōshi in Hero Bank (2014)
 Shōko Noda in Locodol (2014)
Moyu in Noragami (2014)
Ai Kunogi in Shirobako (2014)
Saya Sasamiya in The Asterisk War (2015)
Noriko Kamomebata in Scum's Wish (2017)
Matsuri Mizusawa in Citrus (2018)
Ginko Kuroi in Planet With (2018)
Kanata Ubuyashiki in Demon Slayer (2019)
Robot Club Seki in Keep Your Hands Off Eizouken! (2020)
Azuki in Nekopara (2020)
Tatami-chan in The House Spirit Tatami-chan (2020)
Pip in Dragon Goes House-Hunting (2021)
 E.M. Pino in Edens Zero (2021)
Mithlim Nezarant in Peter Grill and the Philosopher's Time: Super Extra (2022)
Shiori Izawa has also voiced characters in video games like Caladrius, Grimoire: Watashi-tachi Grimoire Mahō Gakuen , Tokyo 7th Sisters, Fate/Grand Order, Azur Lane, Marco & The Galaxy Dragon and Genshin Impact.
And now you know who voices Nanachi in Made in Abyss.
Watch the official Made in Abyss trailer below, and the clips of Nanachi at her cutest in the video below that, and you will hear quickly why Shiori Izawa is so perfect as the voice of Nanachi.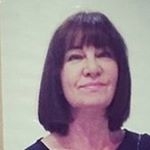 Latest posts by Michelle Topham
(see all)