The vampire anime Call of the Night (aka Yofukashi no Uta) has finally premiered with its first episode.
Being a huge fan of anything vampire, I could not be more excited. Especially as episode 1 was even better (and creepier and funnier) than I had hoped.
Along with the gorgeous art style, one of the standouts of the first episode of the anime, of course, (and subsequent ones, hopefully) is the character of Nazuna Nanakusa.
Right from her cutely braided purple hair, to her chic, sexy looks and the suggestive, naughty way she talks, right down to how she light-heartedly says "Gomen ne" ("I'm sorry") after she has bitten Kou's neck and sucked his blood.
A nonchalant way that is superbly voiced by one of Japan's most successful voice actresses.
Even as she then has to act supremely embarrassed two minutes later, as Nazuna blushes as she talks about love.
So, who voices Nazuna Nanakusa in Call of the Night so beautifully? And how many other hit anime series have you heard her act in?
Who voices Nazuna Nanakusa in Call of the Night?
The fabulous Sora Amamiya (aka 雨宮 天 in Japanese) is the actress who voices Nazuna Nanakusa in Call of the Night and, man, doesn't she do it perfectly?
Amamiya, of course, is one of Japan's most popular and most successful voice actresses, having been the voice of some of the anime world's most iconic characters in the last almost-decade.
Sora Amamiya was born in Tokyo on August 28, 1993, so will be 29 years old next month.
She is represented by the talent agency Music Ray'n, and got her main start in the voice acting world when she played the part of Kaori Fujimiya in One Week Friends back in 2014.
Since then, she hasn't looked back, soon being awarded parts in some of the biggest anime series of recent years.
Sora Amamiya is known for many anime roles, but these are just some of the ones you likely know and love:
Touka Kirishima in Tokyo Ghoul (2014)
Akame in Akame ga Kill! (2014)
Elizabeth Liones in The Seven Deadly Sins (2014-present)
Isla in Plastic Memories (2015)
Miia in Monster Musume no Iru Nichijou (2015)
Natsuki Nitou in The Anthem of the Heart (2015)
Aqua in KonoSuba (2016-present)
Elise in Bungou Stray Dogs (2016)
Shiho Kamakura in WWW.Working!! (2016)
Miao Shi in Please Take My Brother Away! (2017)
Rui Kanoya in Re: Creators (2017)
Hitomi Uzaki in Killing Bites (2018)
Akemi Souryuuin in How Heavy Are the Dumbbells You Lift? (2019)
Illustrious in Azur Lane (2019)
Takita in Drifting Dragons (2020)
Ayame Himuro in Science Fell in Love, So I Tried to Prove It (2020)
Miyako in Princess Connect! Re:Dive (2020)
Chizuru Ichinose in Rent-a-Girlfriend (2020)
Honoka Mitusui in The Honor at Magic High School (2021)
Miko Yotsuya in Mieruko-chan (2021)
Erika Kizaki in Akebi's Sailor Uniform (2022)
Sena Narumi in Heroines Run the Show: The Unpopular Girl and the Secret Task (2022)
Sora Amamiya has also voiced characters in video games like Granblue Fantasy, Azur Lane, The Seven Deadly Sins: Knights of Britannia, Fate/Grand Order, and Girls' Frontline.
The Japanese voice actress is also known for singing the theme songs of TV anime series like Akame ga Kill, Mieruko-chan, My Angel, The Seven Deadly Sins: Imperial Wrath of the Gods and the film KonoSuba: God's Blessing on This Wonderful World! – Legend of Crimson.
Amamiya has even released several studio albums (listen on Spotify), and has her own YouTube channel where she posts music videos.
Listen to one of Amamiya's latest videos — 'Love-Evidence' –below, and learn more about the voice actress on her official blog.
And, of course, listen to Sora Amamiya voice Call of the Night's Nazuna Nanakusa on HiDive, where the anime is currently streaming.
RELATED: Call of the Night character designs are stunning — check out Nazuna in the trailer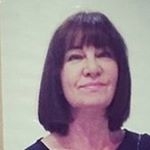 Latest posts by Michelle Topham
(see all)