One of the funniest comedies of the Summer 2022 anime season is Uncle from Another World (aka Isekai Ojisan).
The isekai anime is currently streaming on Netflix, and tells the story of Takafumi Takaoka's uncle, Yousuke "Ojisan" Shibazaki. A man who is involved in a truck accident at the age of 17 that puts him in a coma for another 17 years.
When he finally wakes up from his coma, however, it turns out during the 17 years he was supposedly "asleep", Ojisan had actually been transported to a fantasy world called Gran Bahamal.
There, he had learned magical abilities that he and his nephew soon showcase on a newly opened YouTube channel.
But, while the anime is funny in its own right, what makes it even better is the superb comedic timing of the actor who plays Ojisan in Uncle from Another World.
Who is that actor, and how many other anime has he starred in you may have also loved?
Who voices Ojisan in Uncle from Another World?
The Japanese voice actor voicing Ojisan is none other than Takehito Koyasu — the most prolific Japanese voice actor in anime, with almost 400 roles in various series and movies since his first voice role in Wowser in 1989 at the age of 22.
Takehito Koyasu (aka 子安 武人, Koyasu Takehito) was born in Yokohama, Japan on May 5th, 1967. He is currently 55-years-old.
After a few years in the anime voice acting industry, he founded his own agency — T's Factory — in 1998. An agency that he is still affiliated with to this day.
His son, Kōki Koyasu, is also a popular voice actor.
While it is impossible to list every anime series and film Takehito Koyasu has acted in, as we would be here all day, there are certain roles that stand out above his hundreds of superb performances.
Those anime roles are:
Gai Kuroki in Tenkuu Senki Shurato (1989)
Snufkin in Tanoshii Muumin Ikka (1990)
Siegfried Kircheis in Legend of the Galactic Heroes: Golden Wings (1992)
Prince Richard in The Legend of Snow White (1994)
Zechs Marquise in Mobile Suit Gundam Wing (1995)
Hotohori in Mysterious Play OVA 2 (1997)
Ran Fujimiya in Weiß Kreuz (1998)
Lamia Betterman in Betterman (1999)
Kaito Kosaka in Chance Triangle Session (2021)
Keiki in Juuni Kokuki (2002)
Fool in Kaleido Star (2003)
Kenshirou in New Fist of the North Star (2003)
Bobobo-bo Bo-bobo in Bobobo-bo Bo-bobo (2003)
Kururu in Keroro Gunsou (2004)
Keith Anyan in Terra e… (2007)
Luck Gandor in Baccano! (2007)
Neuro Nougami in Neuro: Supernatural Detective (2007)
Jade Curtiss in Tales of the Abyss (2008)
Adam Blade in Needless (2009)
Dio Brando in JoJo's Bizarre Adventure (2012)
Roswaal L. Mathers in Re: Zero -Starting Life in Another World (2016)
Shinsuke Takasugi in Ginatama Season 5 (2017)
Father Shirogane in Kaguya-sama: Love is War (2019)
Benno in Ascendance of a Bookworm Season 3 (2022)
Nakamura in Dance, Dance, Danseur (2022)
Tonio in Call of the Night (2022)
Along with roles in almost 400 anime TV series and films, Takehito Koyasu has also voiced characters in hit video games like The King of Fighters (all versions), JoJo's Bizarre Adventure: All-Star Battle, Bayonetta 2, Jump Force, The Caligula Effect 2, Dragon Force II, Galerians, League of Legends, Dynasty Warriors: Gundam, Fate/Grand Order, Muv-Luv, Muv-Luv Alternative, Tales of Zestiria, Nana and many many more.
He has also played all the games he has voiced characters in. Although, he readily admits he isn't so great at quite a number of them.
And now you know who voices Ojisan in Uncle from Another World. With that kind of experience, it's no wonder he is so darned brilliant at it, eh?
You can listen to Takehito Koyasu voicing Ojisan in Uncle from Another World in the anime's trailer and, of course, watch the anime on Netflix.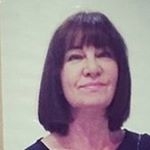 Latest posts by Michelle Topham
(see all)