If I had to pick my three favorite characters in the superb Chainsaw Man anime, it would take me three seconds to name Makima, Power and Himeno, with Aki a close fourth if I was allowed.
In this anime, it seems, I am all in on girl power.
Advertising
No wonder though, eh, as these three women are some of the most kickass to appear in an anime in a while, as well as voiced by some of the best actresses.
Yesterday, I already looked at the superb voice actress who plays Makima, so today it is the fabulous fiend Power's turn.
Who voices Power in Chainsaw Man then, what else has she starred in, and how long has she been working in the anime voice acting industry?
Who voices Power in Chainsaw Man?
The stellar actress providing the voice of Power in the currently airing Chainsaw Man anime is Ai Fairouz (aka ファイルーズ あい).
Ai Fairouz was born in Tokyo on the 6th July 1993, so she is 29-years-old, but her name isn't typically Japanese as her mother is Japanese while her father is Egyptian.
Advertising
She didn't get her start in the voice acting industry, however, until 2019 at the age of 26-years old. This was due to her parents being against her having a career in the anime industry, so she attended a graphic design school first and then spent a year as a dental assistant.
Once Fairouz had enough money saved to pay for voice acting lessons, however, there was no stopping her. She began attending a training school, and that quickly led to her first main role as Hibiki in How Heavy Are the Dumbbells You Lift?
From there, she was awarded roles as protagonist Eripiyo in If My Favorite Pop Idol Made It to the Budokan, I Would Die, as Tokiwa in Mewkledreamy, as Kay in Monster Girl Doctor, Alicia in Full Dive: The Ultimate Next-Gen Full Dive RPG Is Even Shittier than Real Life!, Manjirou in Tokyo Revengers, Kiyoko in Kageki Shojo!!, Angelica in Trapped in a Dating Sim: The World of Otome Games is Tough for Mobs, Glenys in Skeleton Knight in Another World, Sumire in In the Heart of Kunoichi Tsubaki, Jolyne in JoJo's Bizarre Adventure, Stone Ocean, and Delta in The Eminence in Shadow.
Ai Fairouz is also starring in these not-yet-aired anime series as Anarchy in Mahou Shoujo Magical Destroyers, Raeiza in Handyman Saitou in Another World, Grim in I Was Reincarnated as the 7th Prince so I Can Take My Time Perfecting My Magical Ability, Riize in New Saga, and protagonist Pride in The Most Heretical Last Boss Queen: From Villainess to Savior.
The voice actress has also voiced characters in video games like Fire Emblem Heroes, Kandagawa Jet Girls, Azur Lane, Blue Archive, The Legend of Heroes: Kuro no Kiseki, JoJo's Bizarre Adventure: Last Survivor and Kantai Collection.
Not content to just do voice work in the anime world either, Ai Fairouz has dubbed characters into Japanese in the Japanese version of American TV shows like Ms. Marvel, Pretty Little Liars: Original Sin, and DMZ, and in hit movies The Batman, Black Christmas and The Map of Tiny Perfect Things.
Fairouz is currently represented by the Raccoon Dog talent agency.
And now you know who voices Power in Chainsaw Man. She's pretty darned cool, right?
RELATED: Chainsaw Man's Episode 4 ending theme song animation features the fabulous Power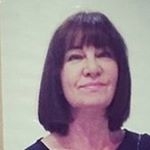 Latest posts by Michelle Topham
(see all)