One of the best things about the hit music-themed comedy anime Bocchi the Rock is the four main characters — Hitori, Ryou, Nijika and Ikuyo — along with Nijika's sister Seika, and crazy alcoholic bass player Kikuri Hiroi.
All six of whom have superb voice actors making them leap off the screen and into our hearts.
And, while protagonist Hitori Gotō is the anime's main girl, I have to admit my favorite is loner Ryou Yamada — Kessoku Band's bass player, and someone who loves to live her life going her own way.
Who voices Ryou Yamada in Bocchi the Rock?
Interestingly, she is a Japanese voice actor who is still relatively new to the voice acting business, as well as someone who, in real life, looks very similar to the fabulous Ryou Yamada she brings to life.
Who voices Ryou Yamada in Bocchi the Rock?
The voice actor who does such a wonderful job portraying adrogynous Bocchi the Rock's is Saku Mizuno.
The currently 23-year-old Mizuno (水野 朔 Mizuno Saku in Japanese) was born in the Kansai region of Japan on September 29th, 1999 and, while she is still a newcomer to voice acting, she has already scored a couple of big roles that are quickly putting her on the map.
Mizuno's first major role was as Rena Hananoi in the idol-themed anime Selection Project, which aired during the Fall, 2021 anime season. Prior to that, she had a small part in Osamake, playing a young girl in Episode 12.
Even with little experience, the role of Bocchi the Rock's Ryou Yamada is already Saku Mizuno's second main role, with the main role of Liu Shouxue in the currently airing Raven of the Inner Palace her third.
So, yep, three main roles in just over a year for Saku Mizuno.
Not bad for someone who got her start in the entertainment industry by starting her own YouTube channel, eh?
Saku Mizuno also enjoys playing video games, and has recently become a member of the Seiyū E-Sports-bu YouTube channel. A channel made up of a group of young voice actors who get together to produce game-related content.
Watch her play Ryou Yamada in Bocchi the Rock in the anime's trailer, and in full episodes of the anime on Crunchyroll. and you will quickly see what a talented voice actor she has already become.
RELATED: Bocchi the Rock's 'Ano Band' insert song by Kessoku Band is a helluva good rock song — listen!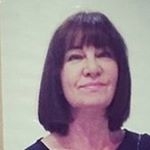 Latest posts by Michelle Topham
(see all)