One of the many nice things about the recently premiered rom-com anime series A Couple of Cuckoos (aka Kakkou no Iinazuke in Japanese) are the voice actors.
Actors like Akari Kitou who plays Erika, and Kaito Ishikawa who voices Nagi.
Just about my favorite actor in the series, however, is the actress who voices Sachi Umino — Nagi's non-biological sister, and the biological sister of Erika.
An actress who has not yet been featured in very many scenes, but hopefully that will change.
Because, come on, her husky voice is so darned cute, and the way she portrays teenage angst is adorable.
So, who voices Sachi Umino in A Couple of Cuckoos? And is she an actress you will have heard in many other popular anime series?
Who voices Sachi Umino in A Couple of Cuckoos?
The voice actress who plays Sachi is Konomi Kohara (aka 小原 好美, Kohara Konomi).
Kohara was born in Kanagawa Prefecture, Japan on June 28, 1992, so will be 30 years old next month.
She began her voice acting career with a small role as a club member in Bakuon!! in 2016 but, just a year and two more roles later, she had already graduated to main parts with her roles as Akane Tachibana in Classroom of the Elite and Akane Mizuno in Tsuki ga Kirei.
Yep, 'Akane' turned out to be a lucky name for her.
Other anime roles Konomi Kohara has played include:
Kasumi Nomura in Asobi Asobase (2018)
Koyomi Kanou in Bloom Into You (2018)
Chika Fujiwara in Kaguya-sama: Love is War (2019 -)
Hanako Kamado in Demon Slayer: Kimetsu no Yaiba (2019)
Lala Hagoromo in Star Twinkle PreCure (2019)
Yuuko Yoshida in The Demon Girl Next Door (2019 -)
Dolly in A Certain Scientific Railgun T (2020)
Chikage Sakurai in Asteroid in Love (2020)
Roxy Migurdia in Mushoku Tensei: Jobless Reincarnation (2021 -)
Botan Negoro in Tesla Note (2021)
Oopa in To Your Eternity (2021)
Yuzuka Kirishima in Vivy: Fluorite Eye's Song (2021)
Minoru Ohkuma in Akebi's Sailor Uniform (2022)
Genia Maxwell in How a Realist Hero Rebuilt the Kingdom (2022)
Myako in Miss Shachiku and the Little Baby Ghost (2022)
Yuni in Princess Connect! Re: Dive Season 2 (2022)
Rindou in In the Heart of Kunoichi Tsubaki (2022)
Konomi Kohara has also voiced characters in video games including Mahjong Soul, Summer Pockets, Fire Emblem Heroes, Genshin Impact, and Blue Archive.
The actress is represented by Office Osawa. Her agency profile page is here.
Kohara also sings, and has performed the theme songs for anime like The Demon Girl Next Door, Teasing Master Takagi-san Season 3, Asobi Asobase and Kaguya-sama: Love is War.
She also runs an Instagram account.
Listen to Konomi Kohara voicing A Couple of Cuckoos' Sachi Umino in the trailer for the anime.
A Couple of Cuckoos is currently streaming on Crunchyroll.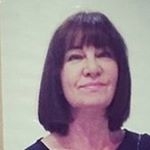 Latest posts by Michelle Topham
(see all)