The second season of The Devil is a Part-Timer! anime is set to release in July, 2022, so I thought now would be a great time to look at the actor who voices Sadao Maou in the hit series.
Especially because it has been nine years since the release of the first season of the series, and the same actor will be back to reprise his Sadao Maou role in Season 2.
An actor who, by the way, has had a more than decade-long career so far, and played popular roles in many hit anime series.
Who voices Sadao Maou in The Devil is a Part-Timer!
The Japanese voice actor who plays  in The Devil is a Part-Timer! is Ryouta Oosaka (aka 逢坂 良太, Ōsaka Ryōta).
Oosaka was born in Tokushima Prefecture on August 2nd, 1986, which currently makes him 35-years-old.
He became interested in the anime industry when he moved to Tokyo with a friend who planned on training as a voice actor.
Oosaka enrolled in a voice acting school himself and, once he graduated, joined the Early Wing talent agency (see his agency profile page, and listen to some of his voice samples, here). An agency he is still affiliated with today.
Ryouta Oosaka's first anime role was as Palmo in Kimi to Boku.
He went on to play Kanzai in Hunter x Hunter, and Atsushi Kanamoto in Sword Art Online. His first main role was Yuki Sanada in Tsuritama.
In the last decade, Ryouta Oosaka has played many other main and supporting roles. They include:
Souhei Sasahara in My Little Monster (2012)
Eita Kidou in Oreshura (2013)
Sugane Tachibana in Gatchaman Crowds (2013)
Ryuu Yamada in Yamada-kun and the Seven Witches (2013)
Shouryuu in Log Horizon (2013)
Nagate Tanikaze in Knights of Sidonia (2014)
Kakeru Okikura in Glasslip (2014)
Umio in Denki-gai (2014)
Ryouta Watari in Your Lie in April (2014)
Shou in Charlotte (2015)
Ikki Kurogane in Chivalry of a Failed Knight (2015)
Masaya Hinata in Aokana: Four Rhythm Across the Blue (2016)
Kazuya Makigami in Persona 5 the Animation -THE DAY BREAKERS (2016)
Yukari Negama in Love and Lies (2017)
Sekke Bronzazza in Black Clover (2017)
Ex in Grimms Note the Animation (2019)
Nariyuki Yuiga in We Never Learn: BOKUBEN (2019)
Apollo in Is It Wrong to Try to Pick Up Girls in a Dungeon? II (2019)
Naoto in Gleipnir (2020)
Noir Stalgia in The Hidden Dungeon Only I Can Enter (2021)
Naoto Tachibana in Tokyo Revengers (2021)
Touya Saeki in Ryman's Club (2022)
Isozaki in Bubble (2022)
Yousuke Hirata in Classroom of the Elite, Season 2 (2022)
These are just a few of the enormous number of roles Ryouta Oosaka has played in both TV anime and movies since 2012. You'll find the entire list of his roles, right up to the present day, at My Anime List.
Along with his extensive career in anime, Oosaka has also voiced characters in video games like Soul Hackers 2, Cookie Run: Kingdom, Mary Skelter Finale, Genshin Impact and Tales of Crstoria.
He also enjoys singing, and has performed the theme songs for anime like Kabuki-bu!, Diamond no Ace and Assassination Classroom.
As far as Ryouta Oosaka's personal life goes, he announced his marriage to voice actress Manami Numakuri in 2019.
The couple announced the birth of their son at the end of the same year.
And now you know who voices Sadao Maou in The Devil is a Part-Timer!
Watch the upcoming new season's trailer below to get just a taste of why he has had such a massively successful career.
RELATED: Ending theme from The Devil is a Part-Timer! Season 2 was written by the fabulous nano.RIPE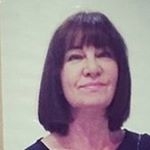 Latest posts by Michelle Topham
(see all)