The long-awaited second season of Classroom of the Elite is now airing, with some of our favorite anime characters now back in our lives.
One of the anime world's most popular characters is the often uncommunicative student Suzune Horikita — a beautiful girl who really isn't great at making friends. Nor does she want to be.
The actress who voices Suzune, of course, does a brilliant job at portraying her often abrasive and sometimes annoying personality.
Who is the actress who voices Suzune Horikita in Classroom of the Elite?
Has she voiced many main characters in other hit anime you might have watched as well?
Who voices Suzune Horikita in Classroom of the Elite?
The Japanese voice actress who does a masterful job in portraying the unfriendly Suzune Horikita is Akari Kitou.
An actress who has been extremely successful for the better part of the last decade, and who has likely voiced some of your other favorite characters as well.
Although, when Kitou first entered the voice acting world, she had already made up her mind she would become an illustrator if she failed to be successful.
Luckily for us, she almost immediately was.
Akari Kitou (aka 鬼頭 明里, Kitō Akari) got her start in anime in 2014 with, among other roles that year, playing Mary in Cross Ange.
More recently, Kitou has also been the voice of Erika Amano in A Couple of Cuckoos.
Other anime roles Akari Kitou has voiced in the last decade include:
Hiromi Sugita as a child in Erased (2015)
Calen in Time Bokan 24 (2016)
Kaho Hinata in Blend S (2016)
Kana Ijima in Tsuredure Children (2017)
Hass in SSSS. Gridman (2018)
Seiun Sky in Uma Musume Pretty Derby (2018)
Nezuko Kamado in Demon Slayer (2018)
Momo Chiyoda in The Demon Girl Next Door (2019)
Sakura Adachi in Adachi and Shimamura (2019)
Tsukasa Tsukuyomi in Fly Me to the Moon (2019)
Yan in Battle Game in 5 Seconds (2020)
Kate in Shadows House (2021)
Luna Heela in The Hidden Dungeon Only I Can Enter (2021)
Touko Usagihara in Akebi's Sailor Uniform (2021)
Eve in Birdie Wing: Golf Girls' Story (2021)
Kanata Konoe in Love Live! Nijigasaki High School Idol Club 2nd Season (2022)
Along with her anime work, Akari Kitou has voiced characters in hit video games like Kantai Collection, Arknights, Fate/Grand Order, Girls' Frontline, Alchemy Stars, Blue Archive and Made in Abyss: Binary Star Falling into Darkness.
As a singer, Kitou has also performed the theme songs for anime like The Demon Girl Next Door Season 1 and 2, Adachi and Shimamura, Umayon, TONIKAWA: Over The Moon For You, Blend S and Hitoribocchi no Marumaru Seikatsu, as well as released her own standalone albums via the Pony Canyon label (listen on Spotify).
Learn more about the talented voice actress via her official profile page at her agency and watch the video from a Japanese TV show of Akari Kitou giving panel guests a few examples of just what she is capable of.
Because, man, she's good.
Meanwhile, Season 2 of Classroom of the Elite is streaming on Crunchyroll, and now you know who voices Suzune Horikita in it.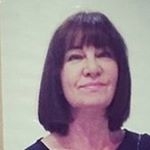 Latest posts by Michelle Topham
(see all)