The supernatural mystery anime Summertime Render has been one of the most popular series on Disney + this summer.
The 25-episode show is currently airing on the streaming platform, with six episodes left before it concludes.
Advertising
Fans have been raving about the superb animation, gorgeous art style, intriguingly dark plot and excellent voice actors, including the Japanese actress who voices Ushio Kofune in Summertime Render.
Ushio, of course, is the childhood friend of protagonist Shinpei Ajiro who suddenly dies in a drowning incident.
Her drowning kicks off a fascinating mystery as Shinpei discovers Ushio's death may not have been an accident at all. Or a drowning.
But who voices Ushio Kofune in Summertime Render, and is she an actress you have heard in many other hit anime?
Read on to find out.
Who voices Ushio Kofune in Summertime Render?
Advertising
The Japanese voice actress playing Ushio Kofune is newcomer Anna Nagase (aka 永瀬 アンナ). She was born on March 31st in Tokyo.
Nagase has only been involved in the voice acting world since last year, but has already voiced characters in three anime series including Summertime Render.
Her first voice acting role was a supporting role as Tom in Back Arrow in 2021, followed by her first main role as Ushio in Summertime Render, which was released in Japan earlier this year.
Nagase's performance as Ushio is being raved about, with fans saying the way she plays the character makes her much more likeable.
Her second main role is voicing protagonist Hack in Yurei Deco, which premiered in early July this year.
It is an anime that is being low scored by main fans, but one that is still receiving praise for Anna Nagase's acting in it.
Listen to Anna Nagase playing Ushio Kofune in Summertime Render on Disney+, and you can hear quickly why her performance has been such a hit.
Check out the official trailer for the series below.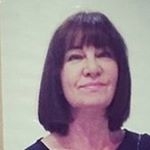 Latest posts by Michelle Topham
(see all)