If you didn't watch the fabulous Eurovision 2015 semi-final last night, you may want to know who the winning acts were that will now be performing in Saturday night's grand final.
That's why I'm putting together just a quick post, so you can watch each of the 10 winning performances from last night here, and see if who you thought would make it through to the Eurovision 2015 grand final actually did.
Here are all 10 winning semi-final 2 acts in the order in which they performed last night:
Lithuania – Monika and Vaidas
Monika and Vaidas have a catchy country-style pop song that went down very well with Eurovision fans. Doubt it will be anywhere near the top on Saturday night, but it's in the grand final so they are happy.
Knez and his five-girl backing singers and violinist gave a great performance last night. Just about perfect, with amazing staging, Knez' voice was perfect, the backdrop was stunning, and I'm very happy to see them in the final on Saturday night.
Norway – Mørland and Debrah Scarlett
Norway is my favorite act of the whole competition and they certainly did not disappoint last night. A stunning perfect, quite eerie in parts, beautifully sung and so simply staged dark ballad, it gave me goosebumps.
Nadav is only 16-years-old, if you can believe that, but still managed to pull off this nice performance of his song 'Golden Boy' in semi-final 2.
Aminata is absolutely pint-sized, but she pulled off this stupendous performance, in a spectacular red gown and with the coolest backdrop. Her grand final place is so very well deserved, and I think she's going to do well.
Elnur Huseynov gave a cool performance of his song 'Hour of the Wolf', with two dancers and three backing singers. I wasn't enamoured of the dancers as they were a bit distracting, but the backdrop was incredible. Happy to see him in the final.
Not one of my favorite acts of semi-final 2, but he did give a good performance and his animated character is cute. Måns will probably do well in the final too.
A simple but so beautiful song, with lovely staging, and sung gorgeously by John Karayiannis. This has been in my top 10 list all competition, and so I was ecstatic to see him get to the Eurovision 2015 final as so many people said he wouldn't.
The funky Maraaya, aka Marjetka and her husband Raay, gave one of the best performances of the night with their unusual song 'Here For You'. They have also been one of the favorites since the song was first announced, and now they're in the final that is likely to continue. Who knows, they could pull the same stunt the Netherlands did last year, and end up in the top 3. I wouldn't complain if they were.
Poland – Monika Kuszinska
Sadly, Poland is the only act I felt did not deserve a finals place as she was off-key through most of her performance. For me, the Czech Republic deserved that spot so much more, as their performance was perfect. But, she is in the finals, so we will see her again on Saturday night. Hopefully, she can nail her performance then.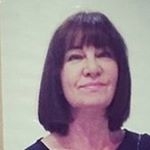 Latest posts by Michelle Topham
(see all)