Whoopi Goldberg challenges Lena Dunham to a lip-sync battle on Jimmy Fallon
Whoopi Goldberg was on The Tonight Show starring Jimmy Fallon last night, where she challenged Lena Dunham to a lip-sync battle. Why? Because Lena has already challenged Fallon, so Whoopi thought it was about time Lena got some of her own medicine.
So what song will Whoopi probably lip-sync to if Lena Dunham takes her up on the challenge? Shirley Bassey's 'Goldfinger', that's what. And, oh, I'd pay good money to see that.
Plus, can I also just say, I'm thrilled Whoopi doesn't "do EBay", because she doesn't trust what is sold on there. Makes my day, as I don't either.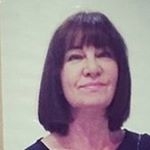 Latest posts by Michelle Topham
(see all)