Whoopi Goldberg was on The Tonight Show starring Jimmy Fallon last night, where it turned out she had never taken a selfie before and certainly had never used Snapchat.
Fallon, of course, was having none of it. So soon, there they both were in the audience, posing for the camera, taking Whoopi's very first selfie and Snapchatting. Sort of.
Fallon even showed Whoopi how to 'duckface'.
Of course, you could tell Whoopi has as much interest in Snapchatting as I do as, while Fallon was trying to get a decent photo of the two of them, all Whoopi could say was, "See, you're spending all this time doing this when we could be talking about all kinds of stuff".
My sentiments exactly, Whoopi. Thanks.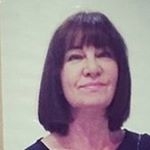 Latest posts by Michelle Topham
(see all)