The incredible Whoopi Goldberg was on The Late Show with Stephen Colbert this week where she talked about relationships. She's not in one, she doesn't want to be in one.
In fact, according to Whoopi Goldberg, she is single because she "doesn't want to do the work".
The whole conversation came about when Colbert asked her about her latest book, "If Someone Says You Complete Me, Run", because he wanted to know "Why".
Whoopi Goldberg gets Oscar for Best Supporting Actress
Whoopi went on to explain if two people are in a relationship, they should both be whole human beings before they even get into one. So if one requires the other to "complete them" they really shouldn't be in a relationship at all.
As for Whoopi and her lack of relationship? Real life, and the relationships in it, isn't like a movie which, at the most, usually lasts two or three hours. You have to live it second by second, hour by hour and day by day. "That's why I'm not in one," she said.
She went on to explain, after having been married three times, she's not in a relationship now for a good reason.
"Because it took me all those times to realize I'm okay being on my own. And I didn't realize that, and I kept trying to do something and couldn't figure out why it wasn't working. I was a decent person. The guy I was with was a decent person. And then I realized, you don't want to do the work, Whoop".
And she is so right. Relationships are a hell of a lot of work, and to be in a good one you really have to spend a lot of time on it. Some people, like her (and me, for that matter), just don't want to.
Watch Whoopi Goldberg talking about relationships in the video below and, if you like what you hear, why not check out her new book. Because, hey, at least she's honest.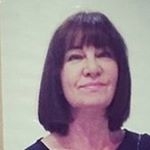 Latest posts by Michelle Topham
(see all)