It's Memories Monday. The day where I draw your attention to something I think is cool. Something that happened months or years ago. On this Memories Monday, I've been watching Whoopi Goldberg winning the Best Supporting Actress Oscar for 'Ghost'. One of the coolest Oscar wins ever, and given to a woman who was so incredibly delighted with her win, and had wanted it since she was a little kid, it brought tears to my eyes.
What made Whoopi Goldberg's Oscar win even cooler, in my eyes at least, however, was years later Whoopi admitted she was high when she accepted the award and gave her speech, as she had been so nervous she had smoked a bit joint beforehand.
More power to her, I say.
Watch Whoopi Goldberg winning the Oscar for 'Ghost' in 1991 in the video below, and be honest. Wasn't that touching? And isn't she fabulous?
And, don't miss Angelija Huston's disapproving face and polite applause. Even more fantastic that she was caught on camera like that.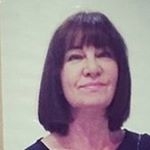 Latest posts by Michelle Topham
(see all)