The fabulous British actor Alan Cumming was on Late Night with Seth Meyers this week where he talked about why he was naked on the album cover for his new release Alan Cumming Sings Sappy Songs – Live at the Cafe Carlyle.
According to Cumming, the photograph for the album cover was shot right outside the Cafe Carlyle in New York late at night. It was taken by a photographer as part of a project about dancers after dark. He asked Cummings if he would be willing to participate in the project, and Cummings thought "Oh my God, he thinks I'm a dancer", which made Seth Meyers laugh no end.
"I can't believe that's the part that made you say oh my God", said Meyers. "You're totally fine about being naked outside in New York. But, a dancer? Me?".
Alan Cumming went on to say the photo shoot occurred at 2 o'clock in the morning completely without planning, which led him and the photographer to have to start texting dancers at that time of night to see if they could get anyone to show up for the shoot.
And even funnier, when they did finally do the naked photo shoot, with two completely naked dancers, Cumming admitted they had absolutely no permission to film in front of the Cafe Carlyle, or to film naked. They just stripped off their clothes, and hoped they didn't get caught.
And isn't it weird that, on American TV, Meyers actually had to cover up the bare asses of the two dancers on the album cover with Post-it notes because the censors won't allow them to be shown to the TV audience. As Meyers himself pointed out, 'On a show that airs at 1am".
Watch Alan Cumming and Seth Meyers talk about Cumming's naked photo shoot in the video below. And can I just say, aren't they both just the loveliest men?
You can buy Alan Cumming's new album on major digital music sites.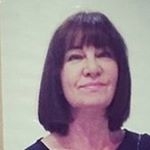 Latest posts by Michelle Topham
(see all)