Actress Angelina Jolie has been one of the top actresses in Hollywood for many years. Per movie, she demands more money than almost any other Hollywood actress and gets it, has millions of die-hard fans all over the world, and her every movement is stalked by the paparazzi. But actresses like Angelina Jolie don't get there by good luck alone. So what is it Angelina Jolie has that many of the other actresses in Hollywood don't?
Beauty – Angelina Jolie is one of the world's most beautiful women. Constantly photographed for magazine covers all over the world, any magazine editor will tell you if they have an Angelina Jolie cover photo, the magazine is guaranteed to have increased sales.
Angelina Jolie's beauty though is not your typical Hollywood fare. Not blonde, blue eyed or petite, Angelina Jolie is tall, muscular and ethnically unusual looking. Dark eyes and hair, high cheekbones and those amazing full lips, make Angelina Jolie unlike anyone else.
Confidence – Hollywood agents say 'star quality' is something you're born with and not something you create and Angelina Jolie was born with it in spades. The confidence she has when she walks into a room is unsurpassed by any other actress.
In confidence alone, Angelina Jolie beats out other Hollywood actresses as, you can tell, she really doesn't give a damn if you like her or not. And that alone makes you want to.
Body – Not too worried about being stick-thin (although she currently is), Angelina Jolie has bulked up often for movies. When she made 'Tomb Raider' she worked out for months beforehand to get the muscles and body definition Lara Croft was known for. She also enjoys doing many of her own stunts, and isn't concerned about getting hurt as long as she can get that take to look authentic.
Attitude – Angelina Jolie has always done her own thing. Whether it's dressing like an updated Morticia Addams, kissing her brother in public, or wearing her husband's blood around her neck, she'll do whatever she wants to regardless what you think.
Her myriad of tattoos (she currently has more than 12) also show this side of her. From a massive tiger tattooed on her back from a tattoo master in Thailand, to the names and birth dates of her children (currently six) and "something for Brad" her partner, tattooed on her inner thigh, it's her body and she'll do what she wants with it.
Mother – Angelina Jolie adopted her first child from Cambodia at the young age of 28. Since then, she's adopted two more and had three of her own, including twins. She's always said she wanted a big family and she certainly has that. What's fascinating about Angelina Jolie as mother though is, not only that she is one and a darn good one too from what close friends say, she's also still the sexiest woman on the planet.
Humanitarian – The most fascinating thing about Angelina Jolie to many though is the work she does for UNHCR and through her and Brad Pitt's own foundation, the Maddox Jolie-Pitt Foundation.
Concentrating on refugee issues, Jolie has been all over the world working on the ground with the poorest of the poor, lobbying world governments for more funding and even speaking for UNHCR to some of the world's most influential people. Unlike many Hollywood actresses, who only seem to have time for shopping, in her free time Jolie is actually out doing something to make the lives of disenfranchised people the world over better.
With everything she does and everything she is, it's no wonder Angelina Jolie is currently the most popular actress in the world. Admired by men and women, many think her the world's most beautiful woman – a modern day Elizabeth Taylor and, yet, so much more.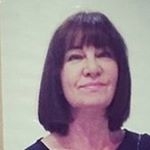 Latest posts by Michelle Topham
(see all)